Plicplic is a new game for iOS devices featuring endless distance adventure. If you are a fan of endless adventure based games then this game can be a great choice for you guys. This game is developed for iOS devices by Nathan Malville. In this game a happy umbrella is main character and you will have to fly it as high as you can without losing speed and momentum. When you will start the game then you will find an umbrella on the screen going up in the sky using wind. If you want to give this little umbrella boost of speed then go down a little and pick up some stars. Controlling of this game is pretty good. You can move the umbrella by touching and holding any side of your device screen. When you will pick any star in the sky then this little umbrella will fly higher all by own. So it is basically an endless distance game for you guys. You will have to take your umbrella to new heights and discover different things in the game.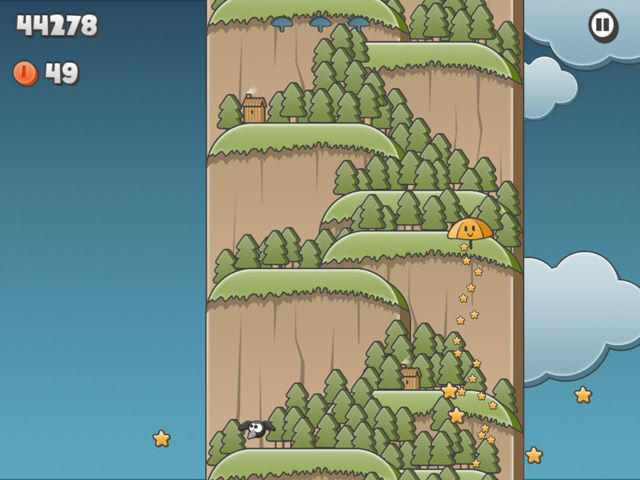 Features of Plicplic endless adventure game for iOS devices –
– Graphics of this game are pretty smooth and look good on all iOS devices.
– It is offering endless distance adventure for you using a floating umbrella in sky.
– Stars are there to pick up and give your little umbrella boost.
– You can also customize your umbrella.
– Different types of enemies are also in the game.
– Controlling is pretty easy using touch and hold feature anywhere on the screen.
– More than 50 objectives are there to complete.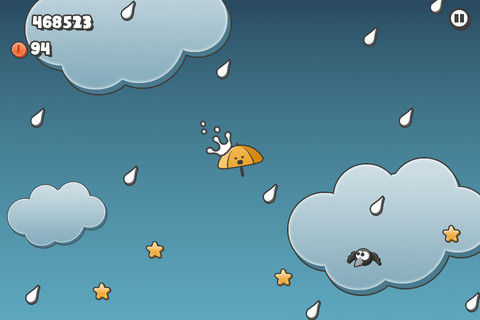 Conclusion –
Plicplic is a cool game for endless distance explorers. If you are looking for a casual game with time pass game play then it can be a nice addition to your games.
Our Ratings – 4/5
Download Link