Pin Tiki Ball is a free game for iPad devices and it gives you amazing pinball type gaming experience with beautiful graphics. In this game you will find Tiki Statues, Volcano, ramps and palm trees on some sort of island. You will need to start this game by getting the ball out of the volcano. After you get it out from there, it's on you to play the game how much longer you can. So it's a kind of endless gaming experience on iPad devices by Operatio. You will surely like the graphics of this game on your device. It is free to download and play but having ads on the screen. There are no in app purchases are integrated in the game as well as some type of social support. Controlling of the flippers on the screen is pretty easy because of good controls. You can also change your camera view in this game. There are few limitations in the free version of this game. You can not play the updates of the game called Dark Island and the Happy end. So you will need to buy the full version to fully enjoy it.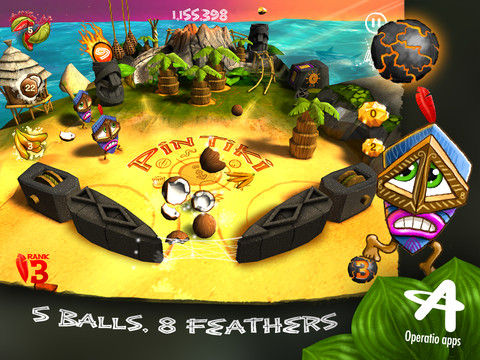 Features of Pin Tiki Ball game for iPad –
– Graphics of this game are just great.
– Different types of 3D effects are also in the game.
– Controlling is really easy.
– Sounds used in the game are kind of perfect for the games like this.
– Advertisement is supported in the free version.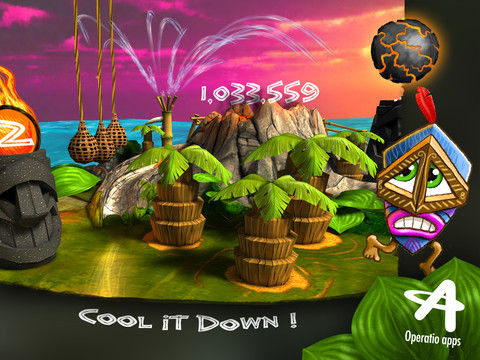 Conclusion
– Pin Tiki Ball is a good option for those who want a little casual gaming experience with colourful graphics. As the game is total free, you should at least give it a try.
Our Ratings – 4/5
Download Link