NormsEscape is an endless flying game for iOS devices by Gamebowl Inc. It is basically a vertical flying game and it features a cute bird named as Norm. Environment of this game is set in a jungle where you will be helping Norm to escape through the forest by avoiding many obstacles like Bees, tribe people etc. Graphics of this game are not really optimized for retina display but still they look pretty good. If you are having iPhone 5 then you should not go for it, because it is not optimized for iPhone 5's display.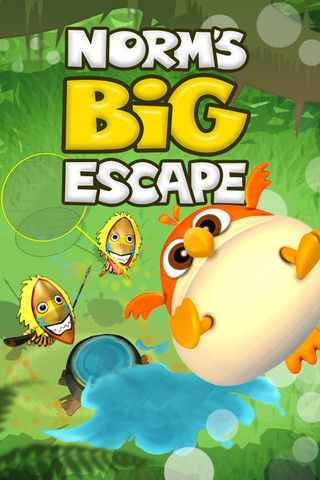 Let's get back to the game's main features. You will be guiding Norm to fly higher and higher while collecting coins and food. It will help you fly higher and higher to score the best. Controlling is a little bit tricky but if you will practice enough you will be master it. There are lots of boosters to collect in the game for you. These boosters will help you to stay on the track as long as possible.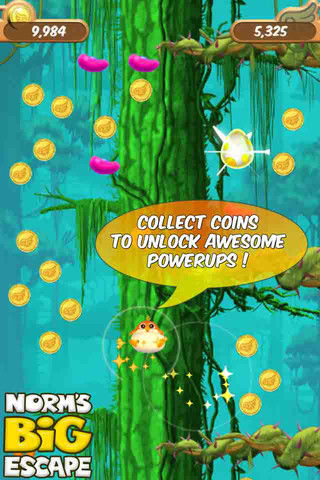 Features of NormsEscape endless flying game for iOS devices –
Graphics of this game are normal but with lots of details.
Controlling is hard to master but you will get use to it.
Characters of the game are pretty good with cool storyline.
There are lots of boosts and power ups to collect on the way.
Collect the coins and use them to get more powers.
Sounds used in the background are normal.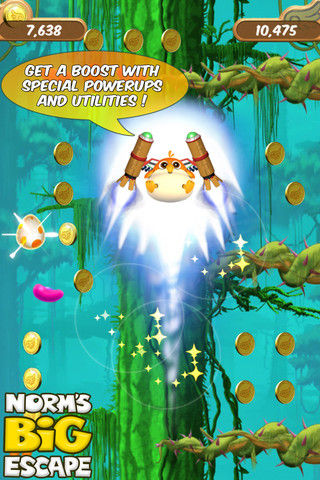 Conclusion – NormsEscape is a normal flying game to enjoy on your iDevice. But controlling of the game is a bit tricky. Price is normal so you can think about buying it. Our Ratings – 3.9/5 Download Link