Nomsters is an arcade game featuring mixture of different gaming genres like snooker, bouncy games and pinball. This game is all about collecting fruits on the screen by flinging round shaped animals called the nomsters. Game play is simple but you will find it a little hard to collect all the fruits in each level precisely. Graphics of this game are simple and visuals are colourful. There are different kinds of the Nomsters featured in the game. As you progress further in the levels you will be able to unlock new Nomsters to shoot around and collect fruits.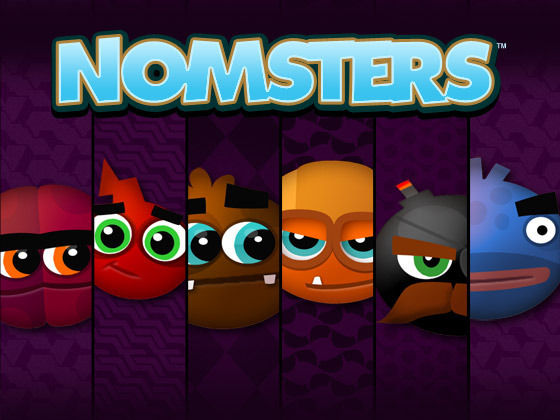 All of these Nomsters are having special abilities. There is big bouncy Nomster as well as a bigger size Nomster to take over a lot of screen area by destroying obstacles in the levels. You can also buy more power ups in the shop using collected items. Different types of power ups are introduced in the game to keep it interesting. You can also challenge your friends for matches using game center. In app purchases are also there to get more useful stuff. There are no ads in the game expect annoying Facebook integration and all.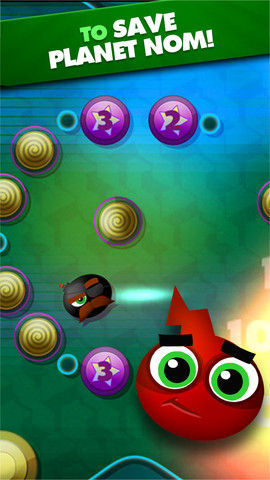 Features of Nomsters free arcade style game for iOS devices –
Graphics of Nomsters are simple with colourful visuals.
Mixture of pinball, bouncy games and snooker.
Controlling is easy using touch based controls.
Different types of Nomsters to play with.
Each new Nomster is having its own special abilities.
Buy power ups using collected items to clear levels easily.
No ads but in app purchases supported.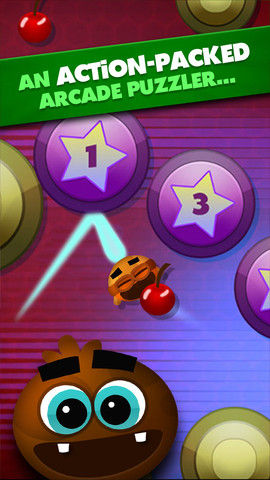 Conclusion
– If you love casual games with twisted puzzle style game play then you should totally try Nomsters because its free to download and play for iOS.
Our Ratings – 4/5
Download Link Free