Nitro Chimp is a new endless runner game by Chillingo Ltd for iOS devices. There is a cool monkey in the game performing crazy stunts. It is offering cool graphics with colourful details to enjoy in your free time. Nitro Chimp will race automatically and you will just need to control stunts and directions by using simple swipe based controls. You can learn to control the stunts easily after a few games. There are around 270 objectives to complete in the game. You will need to collect coins while racing to unlock more stuff.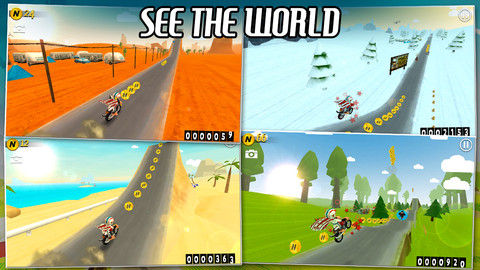 You can dress up Nitro Chimp the way you want using these coins. You can also get more stuff like new bikes and boosts using collected coins or in app purchases. You will need to unlock new stunts using collected coins. You can also take snapshots of stunts performed by Nitro Chimp to share with your friends on Facebook or Twitter. This is a simple endless runner game but offers lots of unique stuff to enjoy. Play a few games if you are not having enough coins to buy more stuff or just use in-app purchases.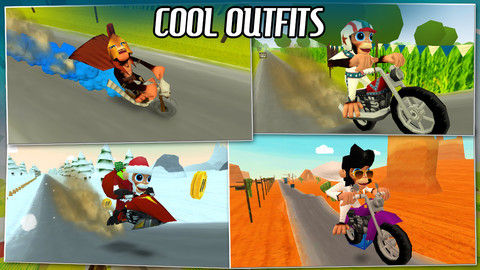 Features of Nitro Chimp endless runner game for iOS –
Graphics of this game are pretty good with colourful details.
Around 270 mission objectives to achieve in the game.
Controlling is easy with tap and swipe based controls.
Musical tracks used in the game are enjoyable.
Dress up the Nitro Chimp using coins.
Get new bikes and powers by spending collected coins.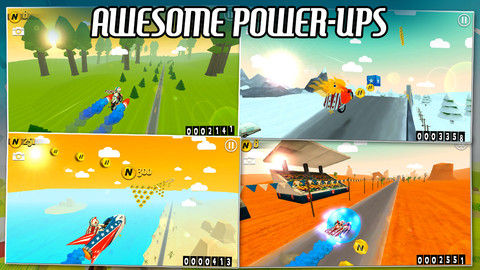 Conclusion –
Nitro Chimp is a cool endless runner game with lots of new features in this genre. It is priced pretty normal on the App Store, so you can think about getting it on your device.
Our Ratings – 4.3/5
Download Link