Ninja Chicken is a game for Android Devices developed by MoMinis in the Action & Arcade Category. This game is really with its jumping Ninja Chicken running around and collecting Corns and the Silver Coins. Its graphics look like little cartoon type which are really enjoyable. Ninja Chicken game is developed with the mixture of beautiful graphics and background music to let Android gamers enjoy in their free time. This game has very less chances to make you feel bore because of different levels and other cool stuffs to pick up on your way to finish the levels.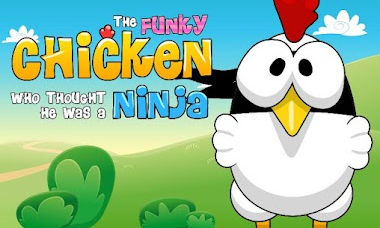 Features of Ninja Chicken Android Game
There are 30 levels to enjoy this game.
Game also include some special missions like collecting of coins and all.
You can have access to few other levels by passing the coins mission with collection of 20 coins in single game.
Graphics of this game are really cool with cartoon type figures.
One of the best thing about Ninja Chicken is that whenever you will start a level again, you will face different obstacles and different game play is there, so there is no chance of getting bored.
Continuous background music is cool to listen while completing the missions.
There are two controls on the screen one on the left to make the chicken go down and another one is on the right side to make it jump over obstacles.
This game is free for Android Device users.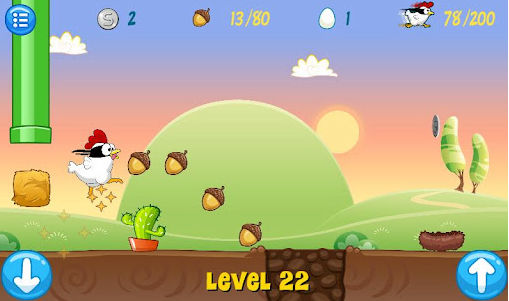 Conclusion
– This game offers a lot of things to explore during clearing the levels. There are many levels to complete and you will really find it cool because of its graphics and sounds. The controlling of the Ninja Chicken is also easy.
Our Ratings
–
5/5.
Download Link- Ninja Chicken Google Play Store.