My Little Pony is a free adventure game for iOS & Android devices. This game is developed by Gameloft and Hasbro Games. This game is based on a cute cartoon series called My Little Pony Friendship is Magic by the Hasbro Studios. Graphics of this game are really beautiful and they kind of look exact like you watch in its TV show. There are lots of characters introduced in the game and they are having voices of the real characters of the show too. It is kind of similar to the other Ville type games but it is having its own cool storyline.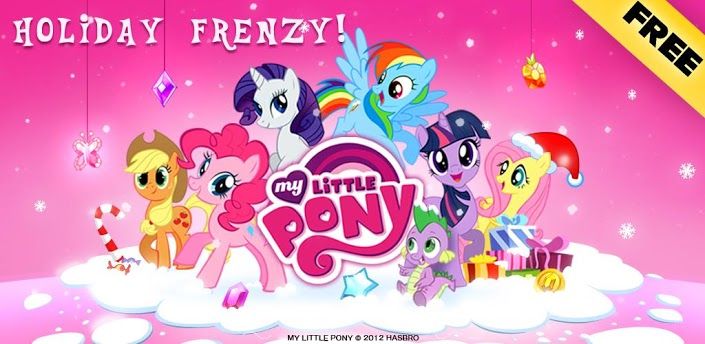 You will need to save the Pony Ville from the Nightmare Moon in this game. In the starting of the game you will be building shops and homes for the ponies. When you will fully develop the Pony Ville, there will be lots of mini games to enjoy. There are three types of mini games introduced in the game. You will be earning coins and crystals by playing the mini games that you can use to buy more stuff.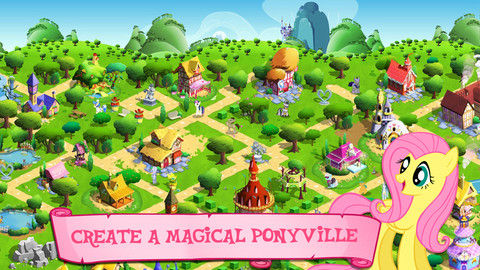 Features of My Little Pony free adventure game for iOS and Android –
Graphics of the game are same as the cartoon show itself.
There are lots of quests to complete in the game.
Three mini games included like Ball throwing, Flying and Apple collecting.
Original voices are used for the characters.
Build a beautiful Ville for the ponies and interact with them.
In App purchases are there to progress faster.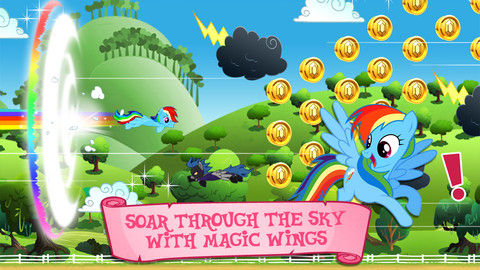 Conclusion – If you love to watch My Little Pony Friendship is Magic cartoon series then you should totally get this game on your device. You will surely love its game play and storyline. Our Ratings – 4.4/5 Download Link – iOS || Android