Monster Shooter the Lost Levels is a very addictive game for iOS Devices. This game is developed by Gamelion Studios and it's a new upgraded version of the original Monster Shooter game which was ad supported. This is totally ads free version and you can also explore the added new contents in this game. This game is surely one of the best games for iOS in the dual stick shooter category games. If you are not aware of its previous version of this game, it is basically a level based game where you have to fight waves of aliens to save a fluffy white kitten. Dual shooter means that to control this game you have to use to buttons on screen. One is for the movement and the second one is on the right for shooting. You can also explore its auto and manual shooting modes.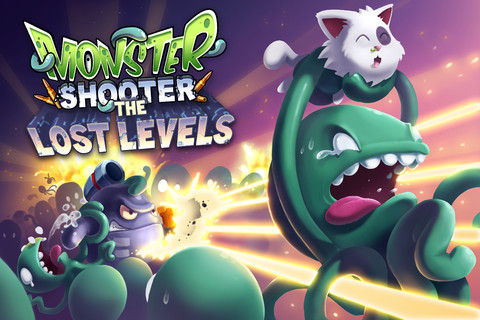 Features of Monster Shooter – The Lost levels.
– Graphics are pretty cool with lots of detailing of the characters in the game including the enemy aliens.
– Controls are pretty awesome and you will surely love to play the game.
– New levels with new enemies and 60 levels with 3 different planets.
– 12 types of upgrades on weapons.
– You can explore more than 80 in game achievements.
– Audio effects are also pretty cool in this game.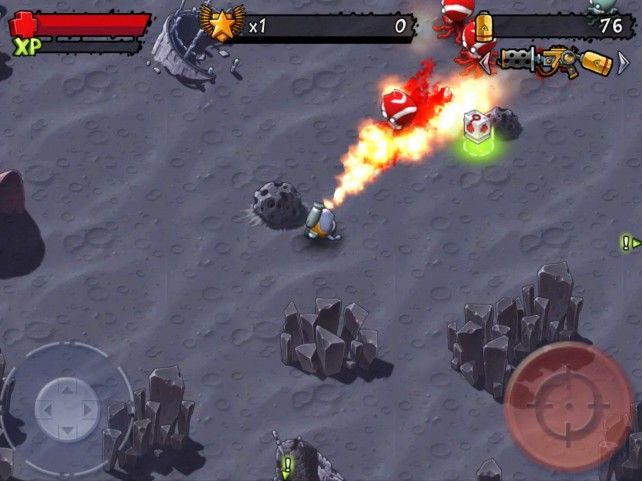 Conclusion
– Monster Shooter the Lost levels is surely a pretty awesome game to enjoy on your iOS Device. You will love its game play with its pretty good graphics. The controlling is one of the best features of this game. The game scope is pretty wide with lots of levels. From our side it's a good game to have on your device.
Our Ratings – 4/5
Download Link – Monster Shooter iTunes Store.