Monster Difference is a new game for iOS devices and its totally free also. This game is in the category of Spot the Difference games. Monster Difference is developed by Bilu games and this game is basically designed keeping kids in mind. This game has different difficult levels so that grown ups can also enjoy the game on hard settings. In this game you will get two identical pictures of monsters but they will have few differences, you will need to spot differences in both monster photos in just 30 seconds. You will need to act pretty fast to spot the differences. Its photos are pretty cool and beautifully crafted. This game may sound simple to you as it's a spot the difference game but its time limit makes it pretty hard. If you will make any mistake then it will lose some of your time. So with different difficulty settings and all this game is surely pretty enjoyable.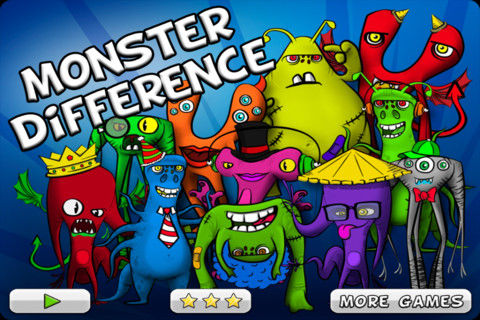 Features of Monster Difference free game for iOS Devices –
– Its pictures are beautifully crafted and looks pretty good.
– There are 3 different difficulty levels are there for you to enjoy. Easy mode for kids and normal or Hard for grown ups.
– You have to find 3 differences in easy, 5 in the medium and 7 in the hard mode.
– You will get 30 seconds to find the difference otherwise you will lose the game.
– Different game play is there each time you solve any level.
– Game play and its interface is pretty good.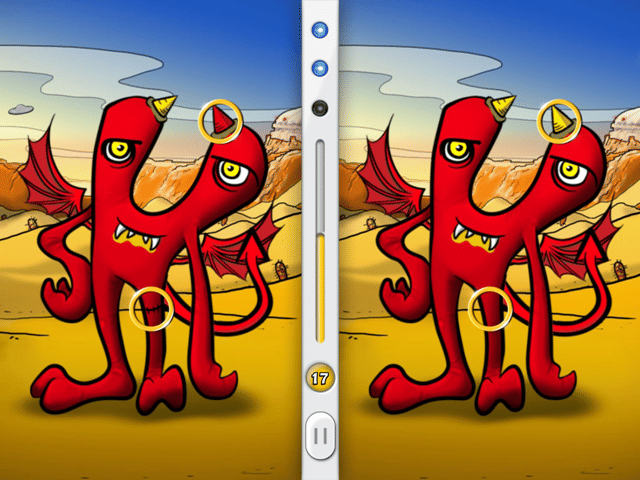 Conclusion
– Monster Difference is a free game for iOS devices in Spot the Difference category. As the game is totally free than you must try it out yourself on your iDevice.
Our Ratings – 4/5
Download Link – Monster Difference iTunes Store.