Monkey Boxing is a new game from the famous game studio Crescent Moon Games. It features that monkeys are also intelligent and they are capable of playing the human sport games too. It features a super monkey that fights with hordes of enemies in a lot of levels. The main target in the game is the World Monkey Boxing cup that you will be winning after defeating a lot of enemies. Monkey Boxing Android Review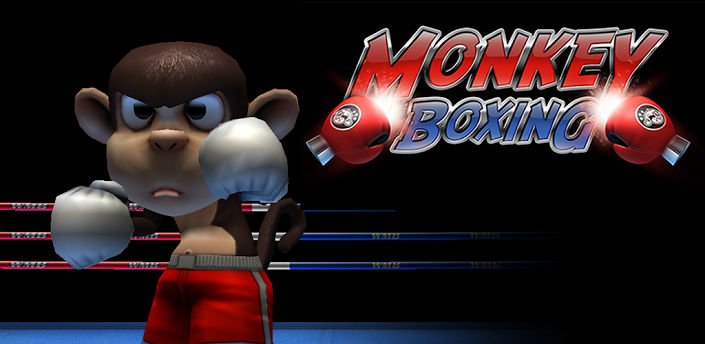 Storyline –
There is no special storyline in the game, all you do is just fight a lot of boxing matches with other monkeys to win the ultimate World Monkey Boxing cup.
Game Play –
The game is featuring boxing based fast paced game play on your Android devices. To win the ultimate World Monkey Boxing cup you will need to fight matches between other monkeys in the world in the game's 50 levels. After that there are unlimited number of levels you can play with randomly generated system. You can also challenge your friends in the game over the WiFi or using the same Android device too.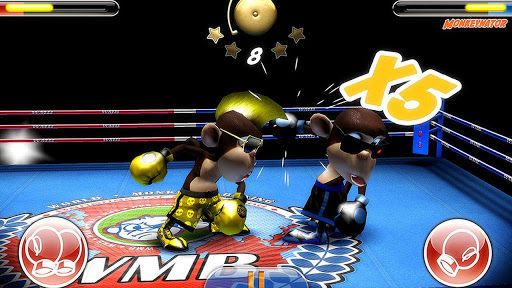 There are different type of unlockable items and moves in the game for you to explore. You can customize the boxer monkey in the game with wearable hats, boxer colors and many more. It comes with simple on screen button controls. One virtual button on the screen is for the punch and another is for dodging the opponents attack. Overall the game is featuring a lot of cool levels of ultimate monkey boxing fun.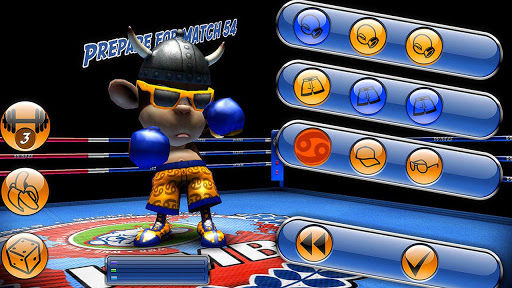 Graphics –
Monkey Boxing comes with cartoon style graphics. All the enemies and the main character of the game are designed in beautiful way. However, there are not much background details in the game but the boxing rings changes in some levels of the game.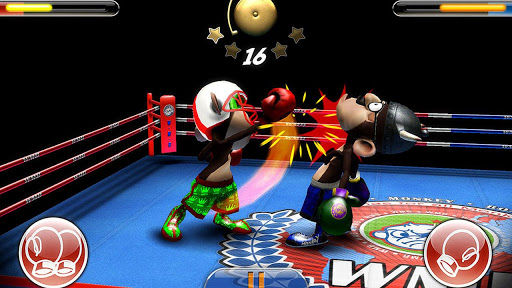 Audio –
Music used in the game's background is cheesy and repetitive; it is a negative point of the game for sure. However, it produces some cool sound effects when you are hitting the opponents or they hit you. Overall the sound effects of the game are enjoyable but the music is repetitive.
Pros –
Lot of levels
Customization Option
Cons –
Easy Game play
Repetitive music
Our Rating –
4.3/5
Verdict –
Monkey Boxing is a boxing game for Android users set in world full of monkeys. The game comes with a lot of levels and all the kids out there will love it. However, the levels in the game are bit easy and it is over priced in the Play Store. Multiplayer mode is the best feature of the game that allows you to fight with your friends.
Download Link