Mikey Shorts is a new game for iOS devices in the platformer games category. This game is developed for iDevices by BeaverTap Games. If you love retro style adventure games then this game is a good option for you. This game is different than other retro games because its controls and game play is pretty amazing. All the control moves buttons on the screen are ultra-responsive. Graphics of this game are in classical retro style. They look pretty good on iOS devices. There are different types of game modes are in this retro game. If you are a casual player then you will love it's story mode. If you are an experienced gamer then you will totally like the challenge mode. So this game is serving both the new players and the experienced ones. In the story mode of this game you will just need to clear the levels in pretty much short time. You will have to control your characters jumping and all to clear the levels in this game. The second main goal in all the levels of this game is to collect all the coins on each level.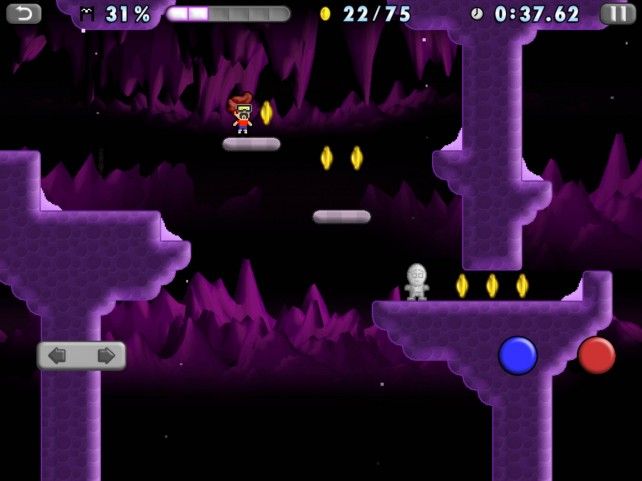 Features of Mikey Shorts retro style game for iOS devices –
– Graphics of this game are in retro style.
– This game is having 2 game modes. One is for normal players and the second one is for experienced players.
– There are over all 72 levels in this game.
– You can customize your character in this game.
– You can also customize the controls of this game too.
– You will also receive updates from the developer in future.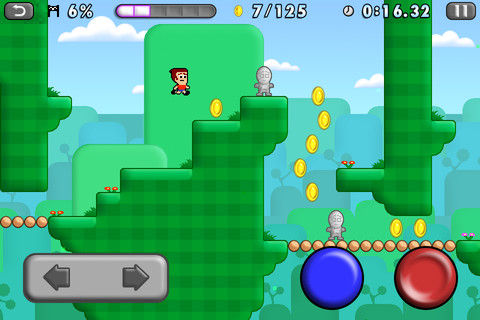 Conclusion
– Mikey Shorts is a casual retro style platformer game. It will take you on an adventure of Mikey shorts and you will surely love it.
Our Ratings – 3.9/5
Download Link