Mike & Milkbox is a free game for iOS devices and it will bring back the memories of Mario Game for sure. This game is developed by SangWoon Yi. In this game you will have to play as a chicken named Mike and this chicken is a detective too. You will have to help Mike on its quest to stop a villain named as Melanie who wants to take over the whole world. So on your quest to stop this villain you will have to face many obstacles like spiky robot crawlers, fireballs and saw blades. This game is just like the old Mario game but with the different elements and its surely is a funny game with cool atmosphere. So basically this game is kind of a 2D platformer game in which you can move left to the right and jump to break creates and killing different types of enemies by stomping over them. If you will touch any enemy from the side or the bottom then you will die. One of the best things about this game is its graphics.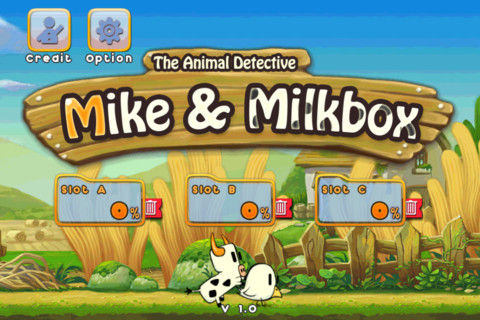 Features of Mike & Milkbox for iOS devices –
– Graphics of this game are perfect for iOS retina displays. All of the characters of the game are perfectly designed in a cartoony way.
– There are 4 different themes are there in the game and over all 24 stages to enjoy.
– Controls of the game are perfect with 3 buttons on the screen.
– Its an advanced 2D platformer game for iOS devices.
– Its free for iOS devices and that's just great.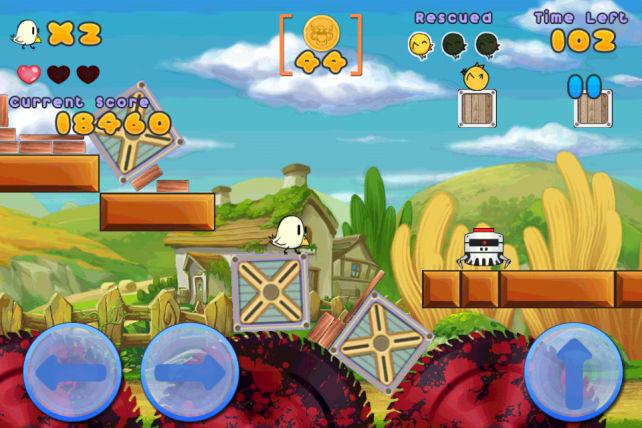 Conclusion
– Mike & Milkbox is a free game for iOS devices with cool graphics and controlling option. Our word on this game for you is – Just Get it!!
Our Ratings – 4.5/5
Download Link – Mike & Milkbox.