Man in a Maze is a survival game for iOS devices by Chillingo Ltd. This game is all about guiding a man through a maze to survive to the next level. You will need to collect diamonds and gems to complete levels and buy new stuff. Graphics of this game are in a 3D environment with colourful details. Its features are kind of different to other maze games available out there. There will be different obstacles like robots and dangerous traps in the levels to avoid. You can buy more power ups in the shop using collected items.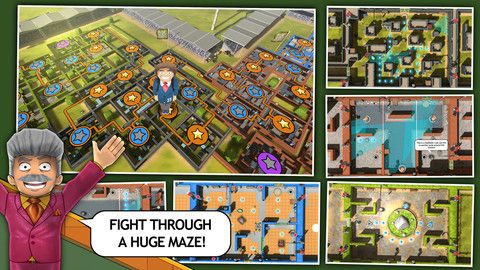 It is hard to collect lots of coins faster in the levels because in-app purchases are kind of forced to the players. So if you have enough time to collect coins again and again then you can avoid in-app purchases. You can control the character of the game using joystick based controls on the left side of the screen. Other control schemes are also available use. There are around 60 prizes to unlock in the game in different levels. Overall it is having a nice game play but you will have trouble collecting coins.
Features of Man in a Maze survival game for iOS devices –
Graphics of this game are in 3D with good visuals.
Different types of control schemes to try.
60 prizes to unlock in the game levels.
Sound effects are good.
Unlock new power ups using collected coins.
Different obstacles to avoid in the levels.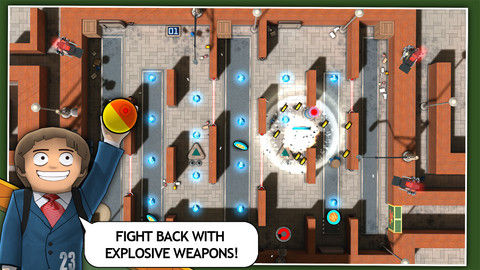 Conclusion
– Man in a Maze is a survival game with quality graphics and game play. But company should have given more chances of collecting coins in the game rather than forcing in-app purchases.
Our Ratings – 4/5
Download Link