Lost Colors is a new game for iOS devices in the puzzle game category. This game is developed by West Sybe Games for iOS. Story line of this game is funny and according to it a dark force steals the colors from the world and then you will have to recolor it using plant machines. Your main job in this color game is to repaint the whole world using flow of paints in all the levels of this game. Each level in the game will be having black and white colors and you will get a color sprayer. You will need to drag gestures on the screen to move the color plant machines. You can control the spraying of the paint machines. You will first have to paint each crystal in the levels and then paint the monster. Then you will score higher in the game. Graphics of this game are pretty much cartoony style. Different plants in the game will have different types of properties to keep you entertained. If you want to score higher in the game then you will need to color all the crystals.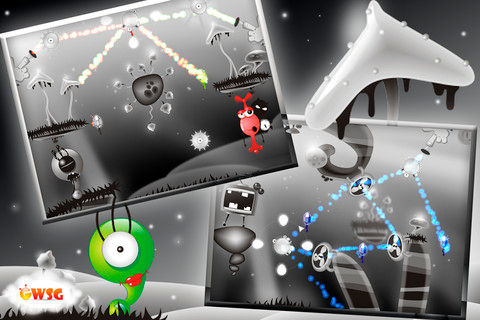 Features of Lost Colors Puzzle game for iOS Devices –
– Graphics of this game are good.
– Controlling of this game is really easy.
– You will need to clear the levels by colouring the crystals and monster in each level.
– Different types of plants with different abilities are there in the game.
– 60 different types of levels to enjoy in the game.
– One world with three cities in introduced in this iOS game.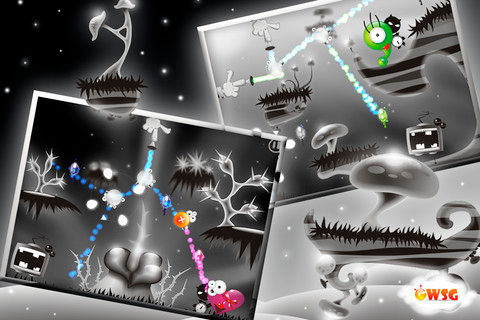 Conclusion – This game is having a funny game play with its 60 levels. But it is priced for $1.99 so we think you should wait for a sale to get it on your device. Our Ratings – 3.4/5 Download Link