Krakout HD is a brick breaking arcade style game for iOS and Android devices. You may have played a lot of games like that on your computers before. It is developed by Playa Games GmbH gaming firm. There are lots of brick breaking games out there in the market and Krakout HD is having lots of bonuses and lots of brick breaking levels. Graphics of the games are normal, not as the game's name says in HD. You will find different types of backgrounds in the levels of this game. It is having infinite amount of levels with brick breaking fun on your device.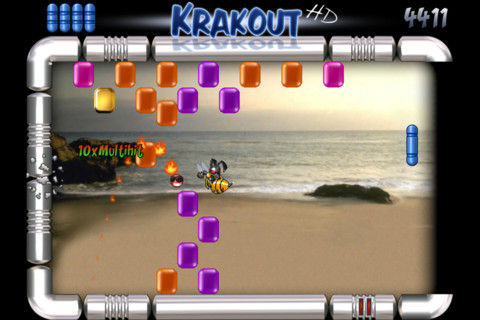 It is also having multiplayer gaming support but only on single device. So you can enjoy it with your friends too. There will be different types of power blocks to hit and they will give you special powers. Brick bricking ball will move faster or slower. Some blocks will make the paddle longer or smaller. Music used in the background is normal and some of you guys might not like it. It is repetitive and will kind of make you bore sometimes while playing the game.
Features of Krakout HD brick breaking game for iOS & Android –
Graphics of this game are normal.
There are infinite numbers of levels of brick breaking fun.
Music used in the background is normal.
Different types of powers to keep the game interesting.
Addictive for brick breaking lovers.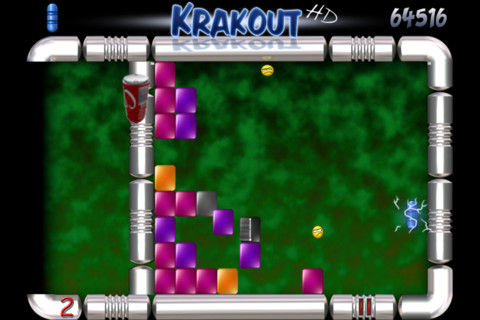 Conclusion
– Krakout HD is a simple brick breaking game with lots of levels of arcade style gaming fun. Fans of brick breaking games may love it because lots of levels.
Our Ratings – 3/5
Download Link – iOS Devices || Android Devices