Kingdom Rush is a new game for iOS devices and its another tower defense game. This game is developed by Armor Games Inc. This game is for iPhone, iPad, and other iOS devices. This game first came as an online tower defense game and now its available for all iOS devices. The main story line behind this iOS game is that your Kingdom is not safe because of dark forces. Your main task in this game is to save your Kingdom by leading your troops. There are many types of enemies are there for you to defeat. There are more than 45 types of enemies you will have to face while playing this game to save your land. All of these enemies have different strengths and weaknesses. Graphics of this game really impressed us because of the cartoony style. There are 25 different levels are there in this game and you will need to zoom in and zoom out in the map to see from which way enemies are approaching towards you.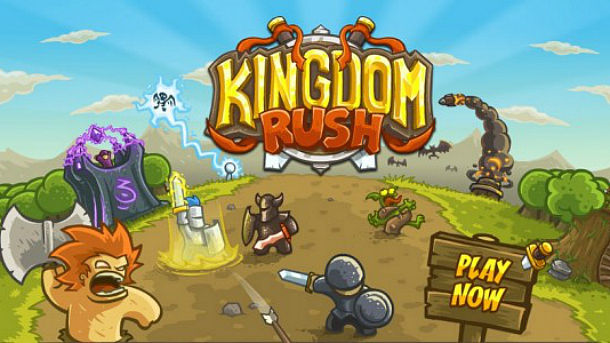 Features of Kingdom Rush for iOS Devices –
– Graphics of this game are really cool with the cartoon style.
– There are 25 different levels in the game with cool game play.
– 8 different types of upgrades for towers.
– There are 45 types of enemies to defeat.
– Supports the retina display of high end iOS devices.
– Controlling is pretty easy and the sounds are also cool.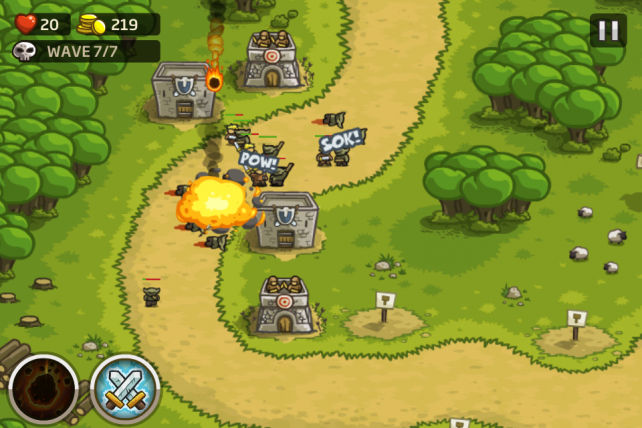 Conclusion
– Kingdom Rush is another tower defense game for iOS devices but with cool graphics and game play options. This game has many unique features to offer you and entertaion you. So if you are a fan of tower defense games then you should totally get it because it worth its price.
Our Ratings – 4/5Download Link – Kingdom Rush