Jumpster is a new physics based platformer puzzle game for iOS devices. This game is developed by famous gaming firm G5 Entertainment. G5's previous games were only hidden object based games and now company is in the physics based puzzle game market with Jumpster. It is also an adventure game in which you will need to control a cute alien creature. Game is based on a storyline and according to it this creature is lost on some planet named Okadia. You will need to help this alien to collect fuel for its ship to get back home again.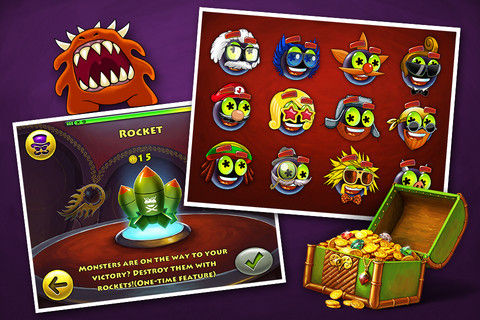 So there are lots of levels in this game to enjoy. Graphics of this game are in cartoon style and well designed. While collecting fuel for its ship you will need to avoid different types of traps and monsters of that planet. Controlling of this game is similar to many other games, you will need to pull it back and then shoot in certain direction. So you will find this game easy to control. In each level collect points and upgrade your creature.
Features of Jumpster physics based free puzzle game for iOS devices –
– Graphics of this game are in cartoon style.
– Controlling is pretty much similar to many previous games like Angry birds and all.
– There are around 80 levels in this game to enjoy.
– You can customize that creature with lots of costumes and powerups.
– This game also supports game centre.
– G5 will update this game on a regular basis, so you will be having more stuff in the future to enjoy the game.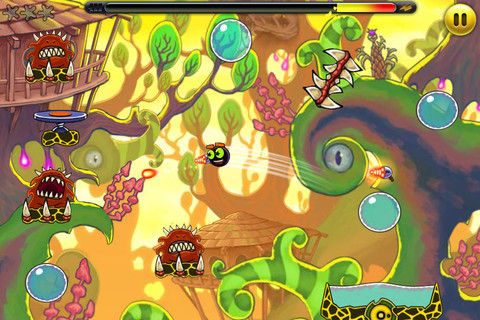 Conclusion
– Jumpster is having a cool storyline and game play, controls are similar to other games but the concept is good. You should totally get this free game on your device because its surely a good game to enjoy on your device.
Our Ratings – 4.3/5
Download Link