Jelly Cannon Reloaded is a new puzzle game for iOS devices. This game is developed by Chillingo Ltd with collaboration of Nickelodeon channel. It is physics based puzzle game that will let you pass your free time with fun. In this game you will find several Sunjellies and you will need to unite them to end each level. Environment of this game is set in special area and that looks pretty good. It is having mechanism of shooting like Angry Birds game but its not just about destroying anything that comes in your way. You will need to shoot on right blocks otherwise your Sunjellies will fall into a hole and you will lose the game. There are two ways to shoot the cannon in this game. You can either tap on anywhere on the screen to shoot it or you can drag your finger on cannon then shoot it by checking strength indicator. So shoot in the game the way you find easier. So this is a cool game from Chillingo Ltd in physics based puzzle games category. You should totally check out the download link given below.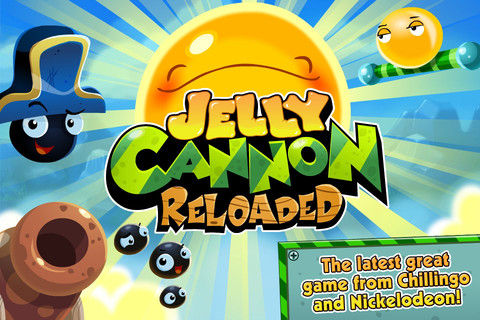 Features of Jelly Cannon Reloaded puzzle game for iOS –
– Graphics of this game are really cartoony and look much funny.
– Controls of this game are very easy.
– There are 5 different worlds in this game to enjoy.
– Each world is having 15 levels; so the game play is much wide.
– Shoot the cannon in two different ways.
– Sounds used in the back ground of this game are good enough for a game like this.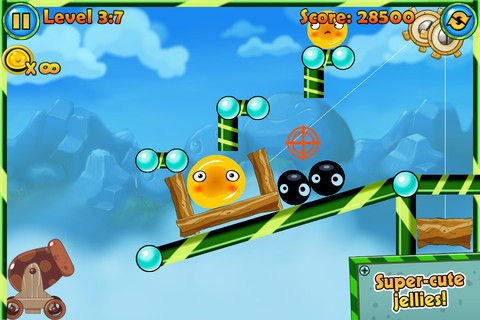 Conclusion
– Jelly Cannon Reloaded is the game for puzzle based game lovers. If you are one of them then you should totally get it because of its cheap price and good game play.
Our Ratings – 4/5
Download Link