Jack Lumber is a new game for iOS devices by Sega in collaboration with Owlchemy Labs. This game is basically like Fruit ninja but instead of cutting down the fruits, you have to chop the logs of wood with your axe. One of the funny things about this game we liked is the storyline. You will have to play role of a character named Jack Lumber and you will have to help him to take revenge on trees because one tree killed his granny. This game is not having game play like fruit ninja in which you have to do things a little bit faster. In this game you will have slower mechanism to chop woods in the right way. Graphics of this game look pretty good on iDevices. You will need to cut down the logs in right manner and you will have to be careful to avoid animals on your screen. Levels of this game are kind of simple in the starting and then it gets a little harder. Lets check out the other features of this game below.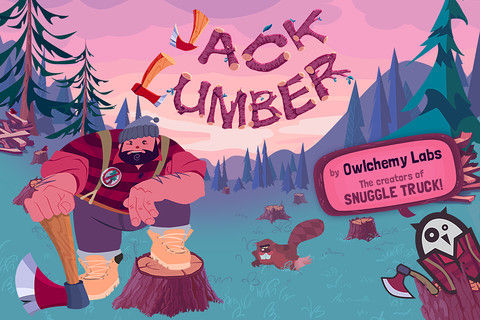 Features of Jack Lumber game for iOS devices –
– Graphics of this game are pretty simple and look good on all iDevices.
– Play the role of Jack Lumber who hates trees and take out revenge with him.
– Magic powers to slow down time to cut tree logs in right manner.
– You can also buy many other things to support your game from the shop.
– This game is having less levels but leader boards and achievements are there to unlock.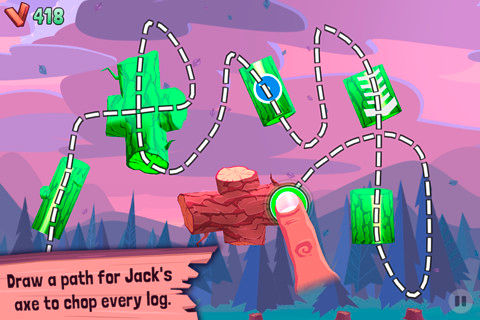 Conclusion
– Jack Lumber is a real treat for the fans of fruit ninja type games. This game is having a great game play which is pretty addictive. We would totally like to recommend you to have it on your device.
Our Ratings – 4/5
Download Link