Infinite Warriors is a new addition in endless distance action games for iOS Devices. This game is developed by Empty Flask Games LLC for iDevices. It is basically a swipe to play action game that also offers endless distance gaming experience. There are lots of battles to fight in this game and its surely a great mix game in this genre. Game is simple to control by swiping up, down, right and left. You will be fighting with incoming enemies coming towards you. Good thing about this game is that you will need to be in the game all the times. That means you will have to hit the correct swipe button on the screen on perfect time otherwise you will end up dying in the game. Graphics of this game are amazing with characters beautifully designed. When you kill an enemy then it will turn into crushed red flash all over the screen. When you end one battle then the game moves further for another battle. There are several things to do in this game for you. Finding hidden treasure, running for a long distance, achieving special achievements are the special features.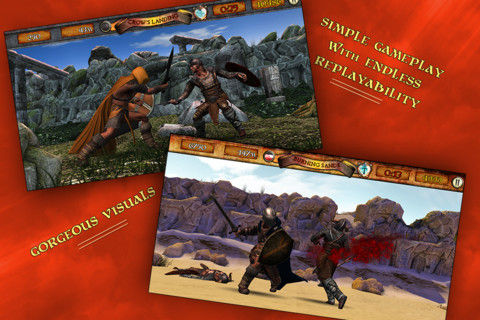 Features of Infinite Warriors Action game for iOS devices –
– Graphics of this game are in 3D and characters are beautifully designed.
– Endless distance adventure action game play is featured in this game.
– Kill incoming hordes of enemies using special moves.
– Controlling of this game is the main thing. If you miss one shot then you will end up dying.
– Different types of achievements to clear in the game.
– it is an universal application.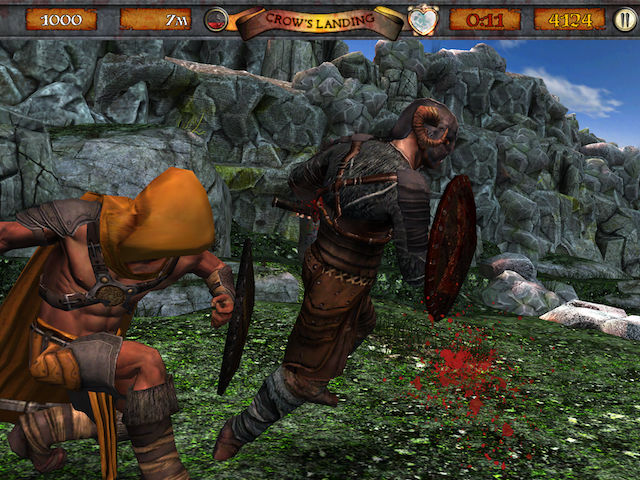 Conclusion
– Infinite Warriors features action, adventure, endless distance gaming environment at the same time. You should totally get this game on your device if you want to try something different.
Our Ratings – 4/5
Download Link