Hunger Games – Panem Run is the official game for the Hunger Game Catching Fire movie. The game has been released on the iOS & Android mobile platforms. Reliance Big Entertainment has developed the game in endless runner style. The game is actually a bit better than the previous endless runner games we have seen on the mobile platforms like Temple Run etc. Because the game comes with a lot of new cool features which will entertain the players much more.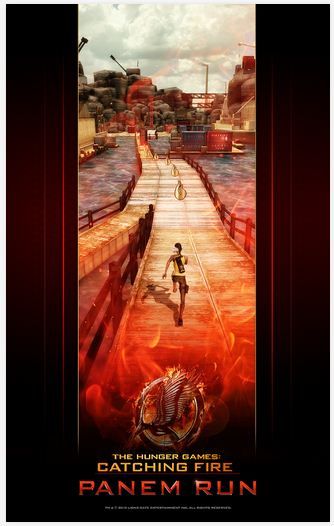 Hunger Games – Panem Run Review Storyline – There is no special storyline in the game as the game is already based on a movie that is all about taking part in challenging games. Game Play – The game allows you to play it as a male or female character from the movie. It doesn't matter which one you choose as the both characters play the same. There is a small tutorial in the starting of the game which tells you how to grasp the controlling in the game. You will quickly learn how to play the game if you have already tried out other endless runners.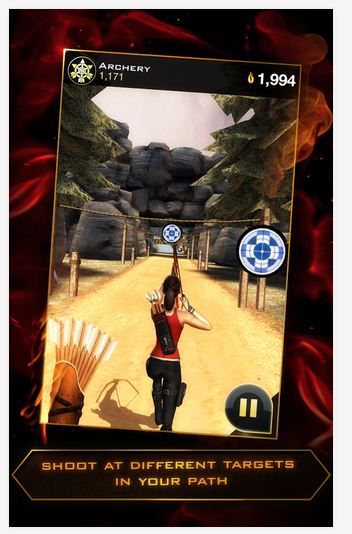 You will be running down the roads while exploring the district of Panem. You will be running endlessly as a member of your current district. You can even also challenge and gift your friends in the game. There is leaderboard option is also in the game which allows you to compete against your friends and the players around the world. Graphics – Graphics of the game are pretty good as the game is developed by a reputed developer. All the stuff in the game like coins, obstacles and the overall environment are designed well. So, graphics and visuals are definitely one of the best things about the game.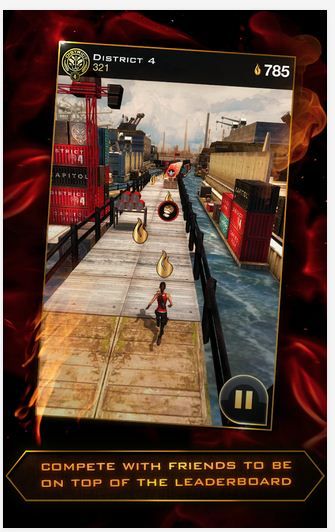 Sound – All the sound effects used in the game for different events are pretty smooth to hear while playing the game. Your overall gaming experience in the game is increased by the music and the audio effects. Pros –
Endless Gaming
Easy Controls
Decent graphics and Game Play
Cons –
Power ups are a bit costly
Verdict –
Endless runner games are really good considering the fast pick and play experience they provide. So, if you are bored playing the previous hit endless runner games, then you should totally try Hunger Games – Panem Run. The game is full of obstacles, new endless runner game features, quality game play, cool sound effects and all, and that will keep you busy for hours.
Download Link –
The game is totally free to download on both of the app stores.
Android
||
iOS