Hareep is a new iPhone and other iOS devices supporting game. This game is developed by Touchwow and it is a puzzle based game. If your puzzle solving techniques are great then you can easily clear its missions. This game follows a sad storyline where babies of Hareep Bird are trapped with lots of obstacles. So you will have to help this bird to get to its babies and rescue them. You can collect different cards and other things to solve its puzzles and help the poor bird. There are lasers in the game map where you have to avoid them and find a way to get to Hareep's Babies.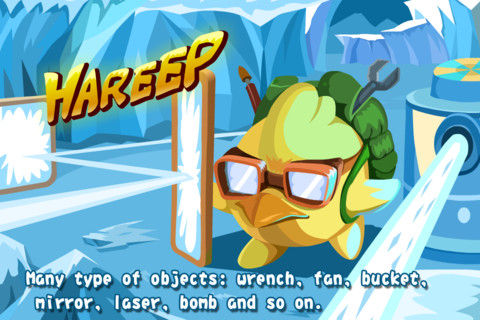 Features of Hareep iOS Game –
– Graphics of this game are really better for a puzzle game. We really liked its graphics.
– The game play is cool and you will have lots of mind exercise to clear its levels and find out a way to babies.
– There are 45 levels are there in this game so it's a pretty huge game.
– This game also allows you to integrate with Facebook and Twitter account.
– Levels are pretty hard to clear for newbie puzzle gamers. You will find it hard to clear the missions and will need walkthroughs for sure.
– This game requires iOS 4.2 or later to install on your iDevice.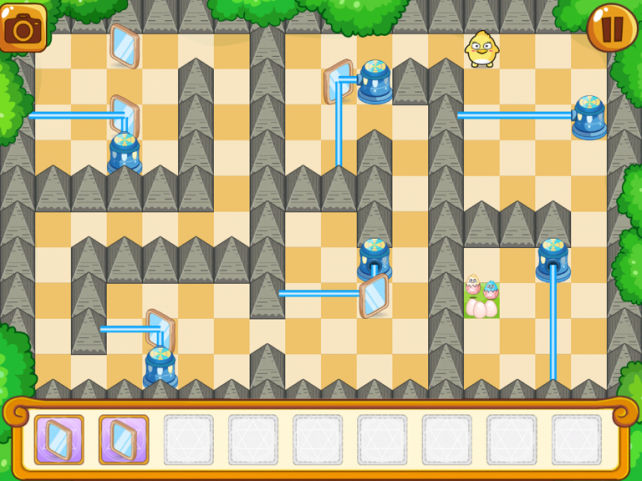 Conclusion
– This game is surely a great puzzle game that will drive you crazy when you will try to solve the game. The storyline and the graphics are pretty cool. As there are 45 hard levels it's a pretty huge game.
Our Ratings – 5/5
Download Link – Hareep iTunes Store.