Hello guys we are presenting you the review of Happy Squirrels Free game for iOS devices. This game is another game on iTunes Store for iOS devices by Chillingo Ltd. This game is basically a time management game in which you will have to create different types of buildings using perfect strategy. There are four main types of buildings to create in the game, food, community, fun and service buildings. Whenever you will build a building in the game then it will produce certain of the acorns which will help you to buy new floors and other new buildings. You can also upgrade the buildings in the game and it will earn you more acorns. Graphics of this game are very simple and look cool enough to enjoy the game. It is basically a fermium game. You can buy and play it on your device for free. But if you want to progress faster in the game then you will need to go for in app purchases. Otherwise the game goes very slow and little boring at that time. Other features of Happy Squirrels game are listed below.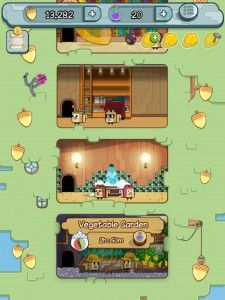 Features of Happy Squirrels free game for iOS devices –
– Graphics of this game are simple and good enough to enjoy the game.
– There are different types of rooms to build in this game.
– There are hidden items are also to explore with simple mini games in Happy Squirrels.
– You can even customize your character with cool styles.
– You can compete with other players using game center.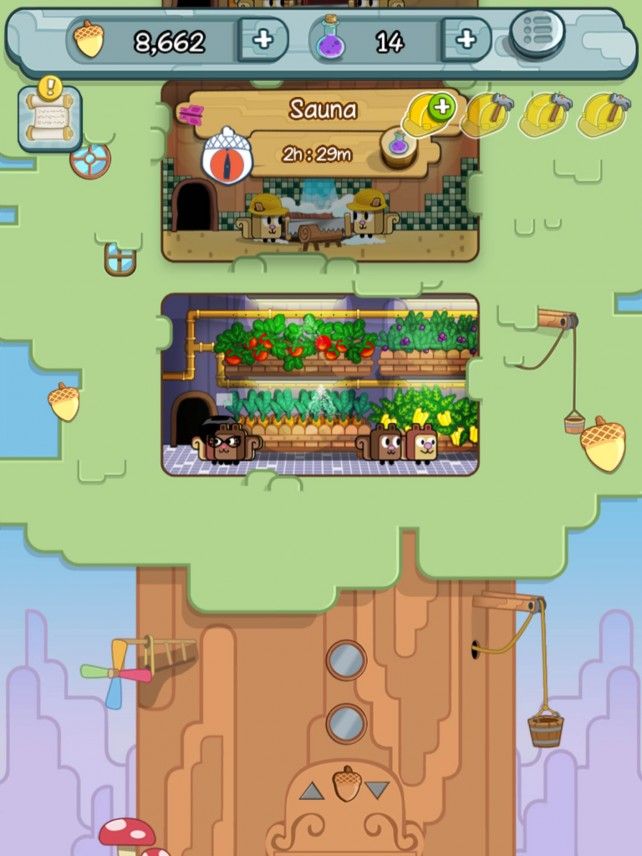 Conclusion
– Happy Squirrels maybe a free game but still its progress is really slow and the developer wants you to make in app purchases. So if you have a lot of time then you can try it out on your device.
Our Ratings – 4/5
Download Link