Miniclip has been in the internet gaming market from a long time. Now they have came up with a new game for iOS devices called Hambo HD. This game will kind of remind you of Angry birds where you have to kill the birds by throwing Angry Birds at them, but in Hambo HD you will have similar characters to shoot using a gun. You will have to shoot pigs using a Uzi gun from different angles to blow them away. This game have a price tag of $2.99 but we think it deserve to have that higher tag because of its features and cool graphics. Your character will not really move but you will get a gun to Blow different obstacles to kill the pigs.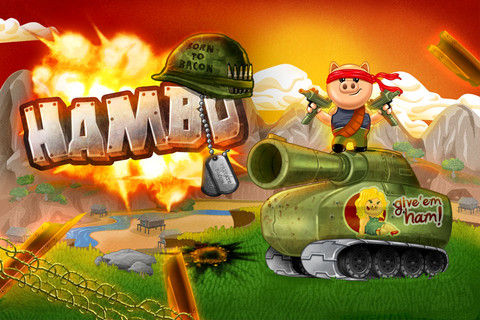 Features of Hambo HD game-
-The graphics of Hambo HD are really cool with all of details of characters.
– You have over five different mission packs in this game to play.
– You can also customize your character to look cool from the store.
-There are around 200 levels to play in this game so its pretty huge and worth spending $2.99 on it.
-Tutorial is also included to learn how to play this game.
– Music used in this game is pretty good.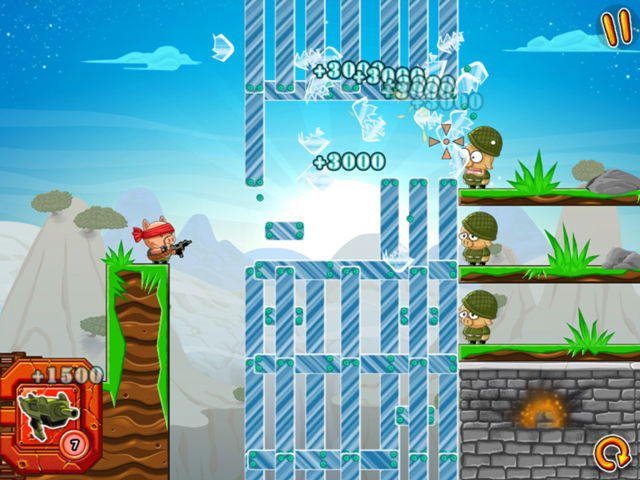 Conclusion
– Hambo HD is really a great game with lots of levels and creative graphic details. You will not really get bored while playing tthis game because its levels are created with perfect blend of difficulty and cool features. So from our side this is a great game which you should really have in your iPhone.
Our Ratings- 4.5/5
Download Link- Hambo HD iTunes Store.