Gunner Runner is a new endless runner game on iTunes Store by Ghostbox Pty Ltd. Unlike other endless runner games whom have just followed the concept of Temple Run, Gunner Runner is having some special features. Actually when you will be collecting coins and completing tasks in the game you will also be able to shoot the enemies. So it is kind of a mixture of Endless Runner and first person shooting genre. Graphics of this game are in 3D and powered by Unity in cartoon style. Sounds tracks used in the game are inspired from 70's music.

Controlling of the game is tap and tilt based. Simply tilt your device to get your character in the right lanes and tap on the screen to shoot enemies. There are different types of powers ups to collect in the game like other endless runner games. There are two other characters to unlock in the shop using collected coins. These characters are simply different in looking but with no special bonus powers and all. You can also compete with your friends using the leader boards.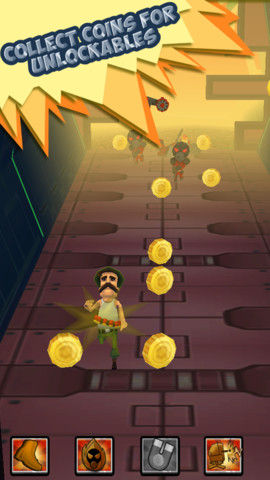 Features of Gunner Runner endless runner and FPS game for iOS –
Graphics of Gunner Runner are in pure 3D with cartoon style visuals.
Sound tracks used in the game are inspired by 70's music.
There are lots of achievements to complete.
Collect coins and shoot enemies to score higher.
Use the collected coins to buy more powerful weapons and stuff.
Unlock two other characters using the collected coins.
Compete with friends using leader boards and game center.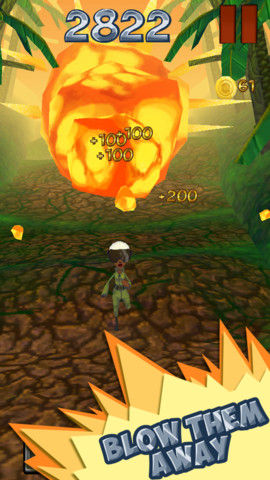 Conclusion
– If you are bored playing endless runner games because of the same game play, then you should totally try out Gunner Runner because of its having twisted a different game experience.
Our Ratings – 4.3/5
Download Link Free