Chillingo Ltd has launched another game on iTunes store for iOS devices. Grow Away is company's new castle defense game with cool graphics. This game is all about throwing fruits and veggies at incoming enemy hordes to stop them. There are different types of fruits and veggies to stop the enemies and tomato will be your favourite ones because no regenerating issues like other powerful fruits. There will be different types of animals coming to destroy your castle like Bats, bears, snails and rats. You will need to shoot the enemies using a sling shot.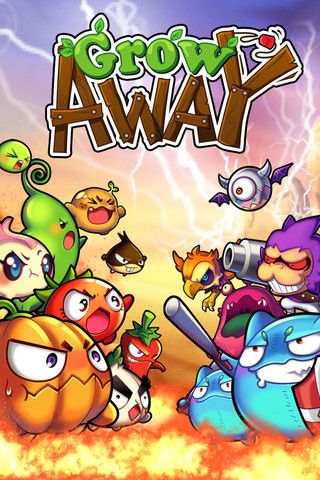 Eggplants, pumpkins, onions and more are having special powers but they take time to regenerate so you will be having less of them to shoot enemies. Graphics of this game are really good. Characters are beautifully designed and they surely look good on iOS devices. When you kill any enemy in the game then you will earn coins and gems to unlock additional power ups and all. If you want to progress faster in the game then just head towards in app purchases to get more power ups.
Features of Grow Away castle defense game for iOS devices –
Graphics are pretty good with beautifully designed characters.
Different types of power ups to enjoy the game.
There are 60 unique levels in this game.
Four different worlds in this game to fight against monsters.
Controlling is really good in this game.
Different types of fruits and veggies with special power ups.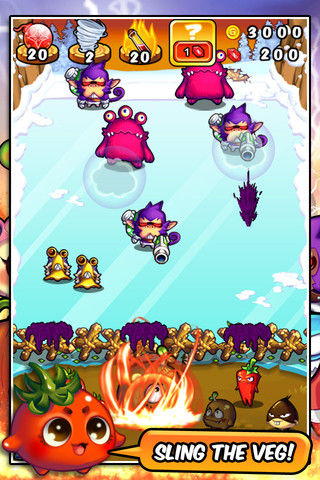 Conclusion
– Grow Away is surely a good game from Chillingo Ltd for castle defense lovers. It is a cheap game comparing to its entertaining features with its price.
Our Ratings – 4.3/5
Download Link