Great Big War Game is a new strategy based game for iOS and Android Devices. This game is developed for iOS & Android by Rubicon. It is the sequel to the famous turn based strategy game Great Little War Game. Game play of Great Big War Game is pretty same like the previous game. The single player campaign of this game is really huge with lots of missions and all. It is offering multiplayer gaming experience too. If you are not familiar with the previous game then you should totally check it out because of its cool game experience. In multiplayer campaigns you will find 2 armies fighting to each other.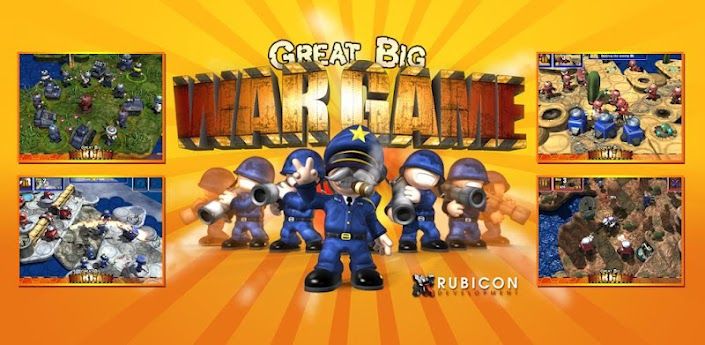 Your goal in this game is to protect your headquarters from attackers by killing other team's general. In the single player mode of this game there are 50 beautiful campaign levels to enjoy. Well that's pretty huge for sure. It is basically a turn based game for Android and iOS. First of all you will need to create an army for defense and attack when both players are ready. So its multiplayer version will give you a lot of time of gaming for sure. You will also like it when you are playing with the computer player too.
Features of Great Big War Game for iOS & Android –
– Graphics of the game are pretty good.
– 50 Levels to complete in the single player mode.
– Multiplayer gaming is also there.
– Create your army to battle against other players.
– It's a turn based game.
– Game Center support for multiplayer gaming.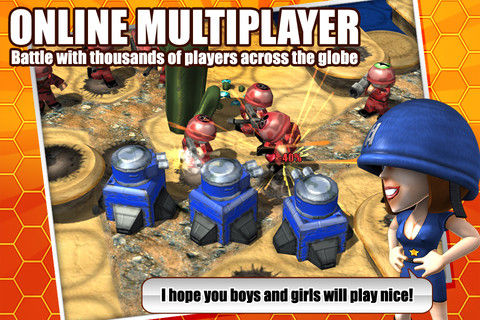 Conclusion
– if you love multiplayer games with strategic features then you should totally get it on your Android or iOS device. You will surely love its game play and its price is worth buying it.
Our Ratings – 5/5
Download Link – iOS Devices || Android Devices