Gravity Guy is one of the famous platformer runner games for the Android devices on the Google Play Store for free. The game is based on a character that is capable of changing the gravity according to his needs. It is one of the most played games on the online sites but now the developers are giving Android users a chance to explore the gravitational fun of the game on their mobile devices too. Gravity Guy free Android Review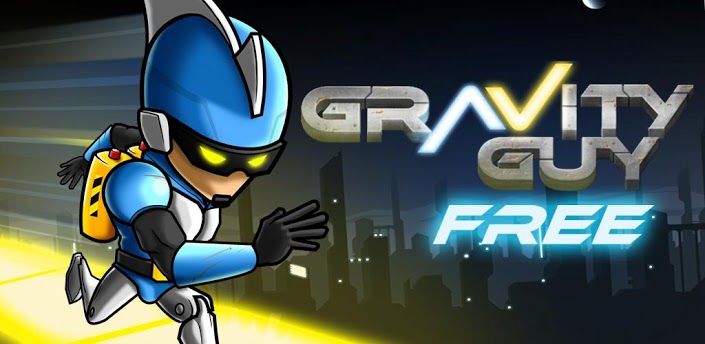 Storyline –
The game is set in a futuristic world where you have broken the laws of gravity and the troops are trying to capture you. However, there is no impact of the story on the game play.
Game Play –
It is actually a racing platformer game where you have to save yourself from the chasing troops. It is kind of more challenging compare to other games in this genre. There are 30 challenging levels in the game set in three different worlds. In each level you have to avoid the obstacles by flipping the gravity using a single tap on the screen.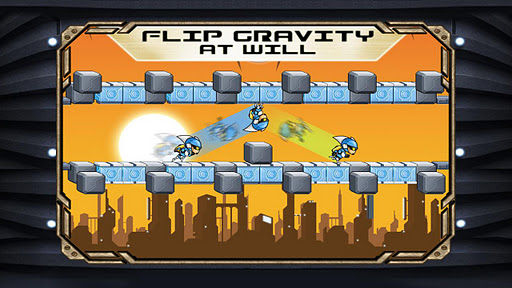 The game play is pretty fast paced and the background music enhances the fun. Story mode is contacting many levels with different obstacles to face. Practice mode is also there to learn the interface of the game without being chased by the troops. Multiplayer mode is also there to play with your friends on a single device. Overall the game play is pretty addictive and not boring at all because the challenges are pretty hard.
Graphics –
One of the best things about this game is the graphics and the visuals. If you will play the game on a high end device with good display then you will surely like its visuals. Environments of the game change from level to level and features a mixture of futuristic city backgrounds etc. Overall the graphics of the game are really good and play the HD mode to enjoy it more.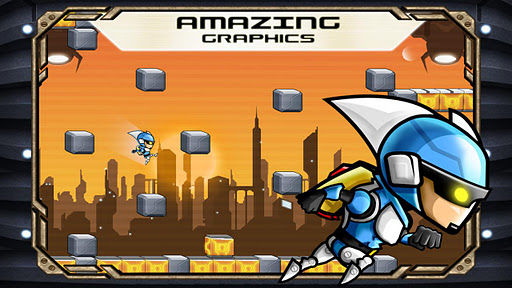 Audio –
There is nothing so special about the music used in the game but it gets the job done. There is techno based electronic sound track in the game that is suiting the fast paced game play of the Gravity Guy. Developers should have added support for the players to use their own music while playing the game.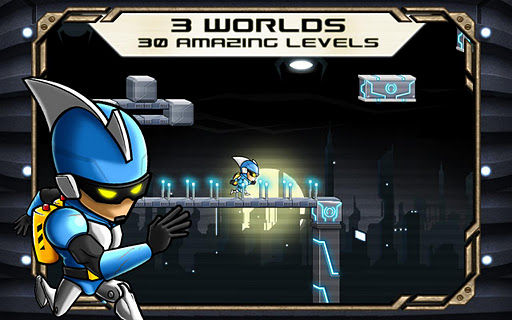 Pros –
HD graphics
Addictive
Simple controlling
Cons –
No use of story in the game
Some levels are difficult in challenging and frustrating way
Our Rating – 4.6
Verdict –
If you love fast paced platform runner games then Gravity Guy is having all the good elements for you to enjoy. It is a free game that comes with lots of levels. The game play is fast paced and the graphics of the game are really good. You will enjoy flipping the gravity in the levels of the game to defeat the troops.
Download Link