Funny Wood is another new game for iOS devices by Chillingo Ltd. This publisher is surely coming up with lots of games in a very short time for iDevices. Funny Wood is basically a hidden object based game. In this game you will have to help its main character Mossy and its friends to find all of the hidden objects in the whole forest. All of the hidden objects in this game are hidden in some forest and you will go on a quest to find them all. Basically Mossy character in this game is a green guy who is trying to find the best party in the forest. Then the story line follows when he loses his map on in the forest. Now you will have to collect different pieces of a hidden puzzle to get to that party. You will need to scan the whole forest to find the hidden pieces of the puzzle. There are a lots of characters in this game to explore. Whenever you will tap on any character then you will get a little animation related to that character. Well after playing the game we found it pretty hard. Well many of you guys may not find it that interesting because of its hard game play. Let's check out the full features of this game below.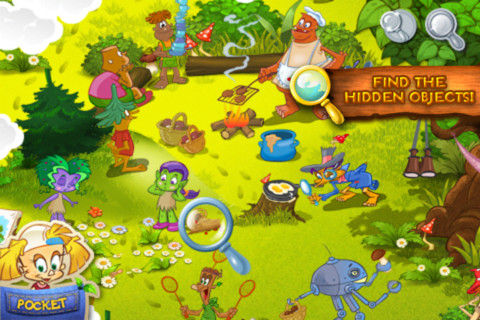 Features of Funny Wood Hidden Object Game for iOS Devices –
– Graphics of this game are well detailed and looks good on iOS devices.
– Controlling of the game is tap based and its pretty easy.
– Follow a cool storyline to find all the hidden pieces of a puzzle.
– Different trophies and achievements to unlock in the game.
– It's a little hard for hidden based games.
– Forest based scenes looks pretty good.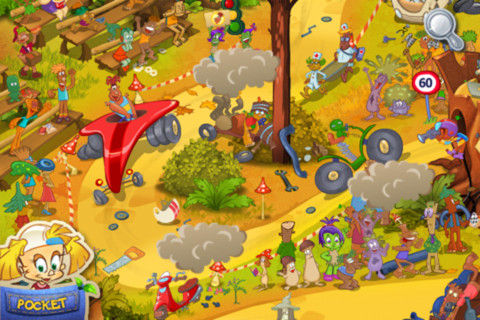 Conclusion –
Well guys Funny Wood is surely one of the hardest hidden based games for iOS devices. If you are looking for a lite puzzle based game then its not for you. If you want extra hard game play then you should totally check it out.
Our Ratings – 4/5
Download Link