Frog on Ice is a new adventure game for Android devices. This game is developed by Spin Fall gaming development firm. You will like the graphics of the game. Environmental details of the game are pretty good with a cute frog and box type enemies coming to get you. You will need to control the frog using tap based controls. Actually wherever you will tap on the screen, this frog will follow you there using its tongue.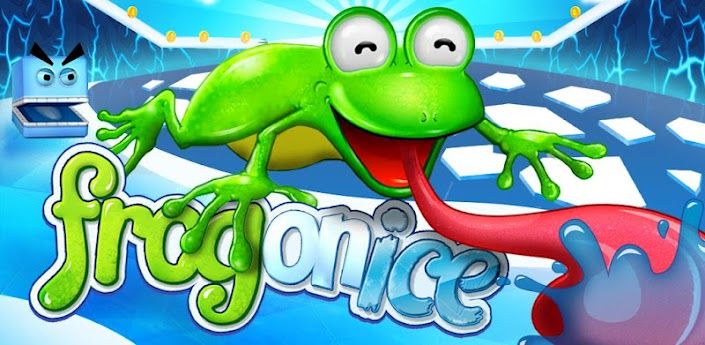 So it is kind of similar to some endless runner games in which you need to go through the levels collecting coins and avoiding enemies. You will need to collect coins, health and bonus items on your way to clear the levels. At the end of each level in this game you will need to fight a boss enemy. So basically in this side scrolling funny game you are going to enjoy a lot. Controlling the game can be a little difficult because it will be a new experience for you guys.
Features of Frog on Ice adventure game for Android –
Graphics of this game are pretty good and you will surely like them.
There are five special missions with unique bosses in the end to complete in this game.
Controlling can be a little tricky for you in the starting, but after you expertise it you will like it.
Different types of power ups are there in the game to progress faster.
In app purchases are also included in the game.
You will need to collect coins, health and power ups on your way to complete missions.
Sounds used in the background are good enough to enjoy a game like that.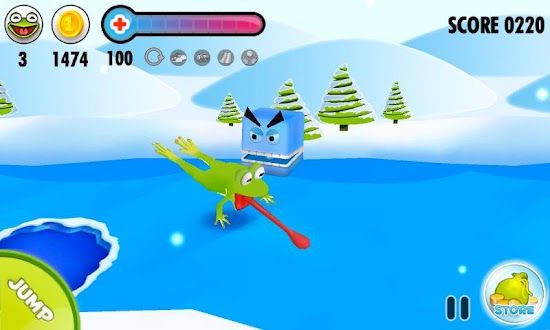 Conclusion –
Frog on Ice is a good game to enjoy on your Android device in your free time. There are different types of power ups to enjoy while playing the game. It is free to download so you should give it a try for sure.
Our Ratings – 4/5
Download Link