Forever Drive is a 3D racing game for iOS and Android devices. This game is featuring a futuristic game play in which you can race cars on cool tracks. Its game play is surely pretty addictive because of its cool visuals. One of the cool things about this game is that you can actually create your own tracks too. The sounds used in the game are perfect for a racing game. Its environment is in 3D and looks great on high end devices. Your main aim in this game will be to complete races on different tracks before you run out of the time. All the tracks are basically create by different players all around the world. If you are having a creative artist inside you then this game is just for you. You can use your imagination to build quality tracks and share them with others so that they can enjoy too. Controlling of the game is easy with many options of controlling. This game is surely fun with its 3D futuristic racing environment. It is highly addictive too because you get lots of tracks to race.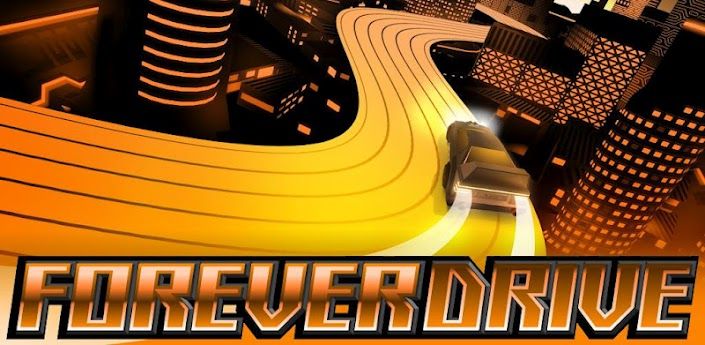 Features of Forever Drive 3D Racing game for iOS & Android –
– Graphics of this game are in 3D and they look awesome because of its futuristic style.
– Controlling of the game can be done in many ways and its cool.
– You can create your own tracks to race.
– All the tracks in the game are made by players all round the world.
– You can unlock new cars, buildings, paintwork and all in the game.
– Sounds used in the game are perfect for a racing game.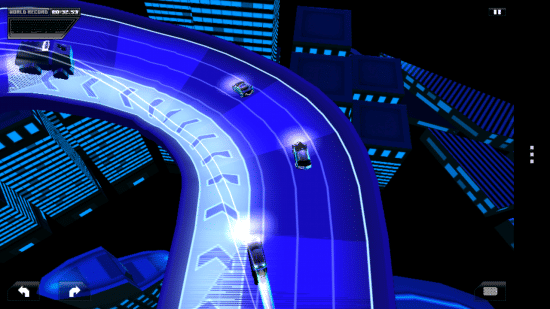 Conclusion
– Forever Drive is a cool racing game with futuristic design for iOS & Android devices. If you are looking for a creative game that let you build your own levels then its just for you.
Our Ratings – 4/5
Download Link – iOS Devices || Android Devices