Flight! Is a cool flight simulation game on iTunes Store for iOS devices. This game is developed by Armor Games Inc. Flight is surely one of the best addicted games on iTunes Store for iDevices. It is a flight simulation game in which you will have to fly a paper plane and control it. Its storyline is also pretty cool with animated scenes in the starting. The story follows with a young girl named as Sandy who wants to wish her mom for the holidays. She does it by writing up a latter to Santa and then she folds it like a paper plane. When she does that the plane goes out of the window and then the whole story of this game starts. In the story campaign of this game you will have to fly the plane in five different locations like Tokyo, India and Paris etc. To clear each location you will have to cover up a certain distance. Game play is pretty simple with good controls. Graphics of this game are very simple but look good while playing the game on your iDevice. You will need to fly the plane as long as you can.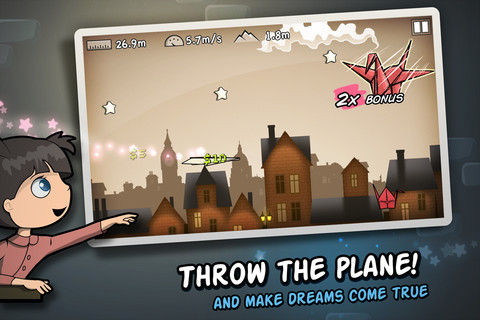 Features of Flight! Simulation game for iOS devices –
– Graphics of this game are simple and look good on iOS devices.
– Game play is simple but addictive.
– Controlling of the plane in the game is easy.
– Five different locations in the story mode to explore.
– 20 Achievements to unlock in the game.
– In App purchases are also there for extra fun.
– Sound tracks used in the game are cool.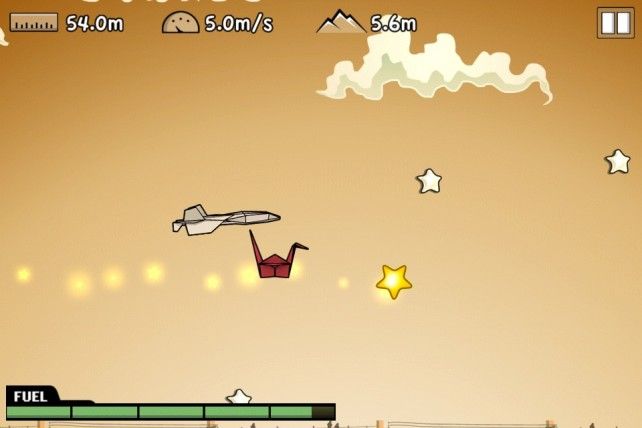 Conclusion – Flight! Is surely one of the coolest casual game out there in iTunes Store. Armor Games Inc really did a good job with this game. If you want to go back to the paper plane flying ride, then you should totally check it out. Our Ratings – 4/5 Download Link