Flashout 3D is the latest game by Jujubee gaming studio featuring racing and shooting game play. You will be able to race around different types of tracks using special antigravity ships with deadly weapons in the game. So basically you will be having control of an antigravity ship in the game and will need to destroy your enemies to win different races offered in the game. Graphics of Flashout 3D are really stunning with quality and detailed visuals.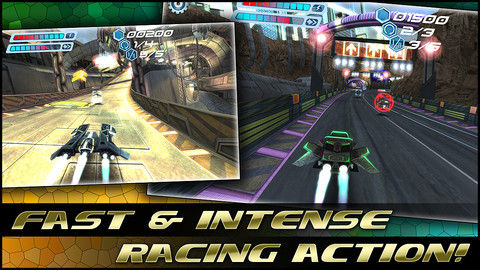 Sound tracks used in the game create an amazing gaming experience with its beautiful 3D graphics. There are different types of tracks to race in the game as well as deadly ships. You will also find power ups on the racing tracks like speed boosters, special weapons and auto pilot etc. You can upgrade the power ups and the ships in the shop using collected money or you can go for the in app purchases.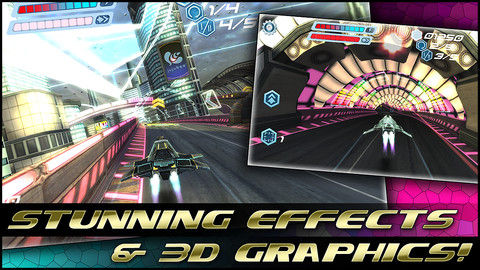 Features of Flashout 3D racing and shooting game for iOS –
Graphics of the game are in 3D and visuals are stunning.
Sound tracks are fast and enjoyable while racing.
Different types of racing tracks to race on.
Special power ups as well as upgradable ships included.
Different types of control schemes.
Apple TV out support added.
There gaming mode, career/single race/ time trials to choose. Multiplayer and Challenge modes are coming soon.
In App purchases for better upgrades.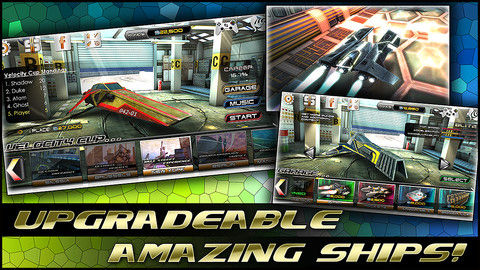 Conclusion – Flashout 3D is a perfect game for the fans of racing and shooting genre. If you love to race on the tricky tracks while shooting and destroying incoming enemies then you should totally go for Flashout 3D. Our Ratings – 4.8/5 Download Link