Fish Live is an Android game where you can buy different types of fishes and breed them. This game is created by Canadadroid that will turn your Android Device into a virtual tank for fishes. This game really involves you so much because you have to regularly clean your fish tank. If you will not feed your fishes on time and clean the tank then the fishes can die. You can also add your friends to the game and feed their fishes too. You can also give access to your friends to feed your fishes and clean the tank for you. This game's graphics are really cool with tons of fishes to explore. You can buy them all at the fish shop with the ability to breed different species of the fishes. So every time when you breed a fish you will get a very unique fish for your tank.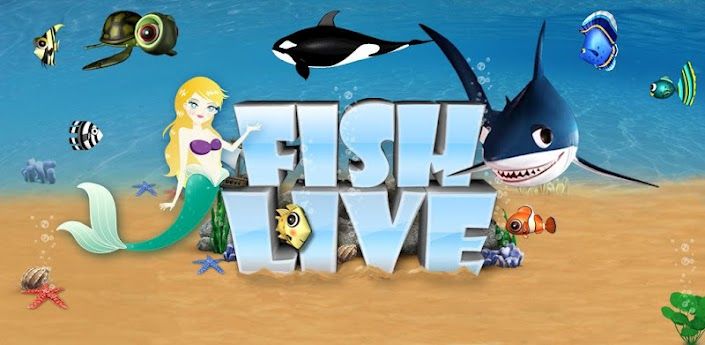 Features of Fish Live for Android –
– At the graphics level this game is pretty good and addictive.
– There are different types of backgrounds around 12 themes to use in your fish tank.
– You can manage around six different aquariums with different theme from the store.
– You can also buy different types of plants from the store to make your fish tank look pretty cool.
– The back ground sounds used in the game are pretty simple and not really that fancy.
– The controls are very easy and you just have tap on your screen to feed or clean the tank.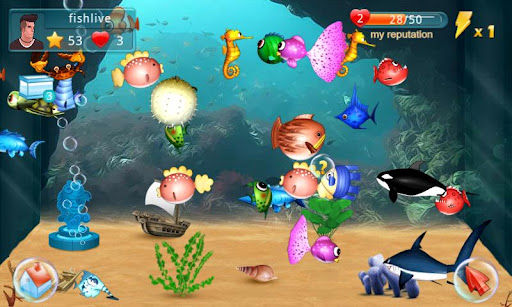 Conclusion –
Fish Live for Android is a pretty addictive game with cool graphics. You can relax while playing this game and it doesn't really offer so much of action and all but its pretty simple game you can enjoy.
Our Ratings – 3/5
Download Link – Fish Live
Google Play Store
.