Final Fantasy Dimensions is another Final Fantasy game on iTunes for iOS devices. This game is free to download and developed by SQUARE ENIX. If you have played the original Final Fantasy game then you will really like this game for iOS. This game is not a port of main Final Fantasy title for different devices. It is actually made for several mobile platforms by the company in Japan. In this version of this game for iOS you are only allowed to play the free prologue episode. If you want to download the other episodes then you will need to pay more. You can also buy the whole game for $28.99. In Final Fantasy Dimensions there is an Empire called Avalon. There are two different groups of young explorers in the game whom will put this world into light and darkness. So there will be Warriors of Light and Darkness in this game. Graphics of this game are in 16 bit retro style. Fighting of this game is turn based like other Final Fantasy games.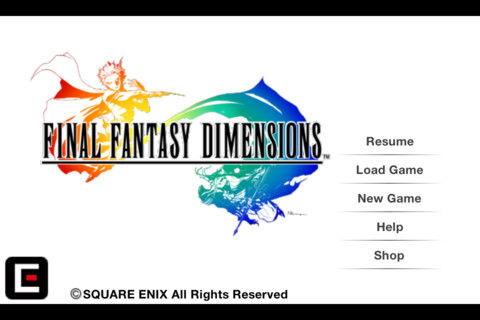 Features of Final Fantasy Dimensions for iOS devices –
– Graphics of this game are in 16 bit retro style and surely look pretty good.
– Prologue of its story line is free to play. For other chapters you will need to pay.
– You can change the background sound of this game using Chiptune feature.
– All of the menus of this game are available at the main screen.
– You can customize your weapons and all in this game.
– One of the best games in Final Fantasy series.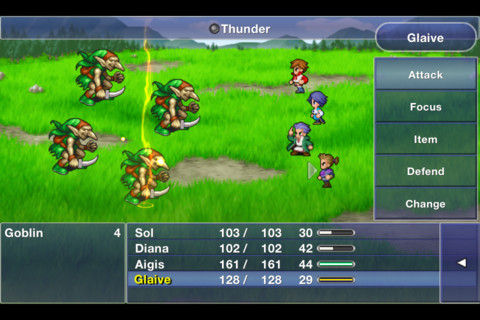 Conclusion
– If you are a fan of Final Fantasy games then you will definitely wont like to miss this game. Final Fantasy Dimensions is a quality game with a perfect game play to enjoy.
Our Ratings – 4.5/5
Download Link