Thomas Wilson has come up with a new Action & Arcade game for iOS devices. This game is called Final Boom HD and its compatible for different iOS devices like iPhone, iPod Touch and iPad 1 & 2. This is a kind of defence strategy based game where you will get a tank to drive to protect a whole town from different enemies. The tank you will get to defend the town is kind of slower and weaker than the enemy weaponry. So you will have to try again and again to survive the attacks of town enemies. Features of Final Boom HD- This game offers a lot of things to iDevices users. The graphics of Final Boom are kind of cartoon type. In game music is really cool when you defend the town. Effects of blasting the enemy weaponry is cool. Controls are one of the best thing about this game. You can easily touch anywhere on your screen to aim and shoot. There is a pad on the screen to control the tank and fire on enemies. So the controls are really easy to handle.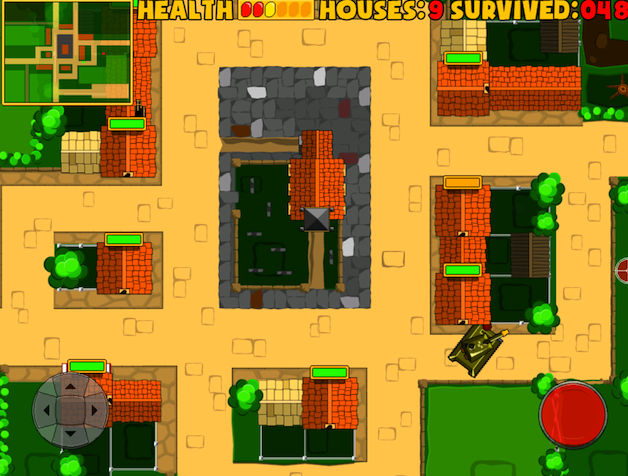 By performing more and more in the game you will receive stars. You can use these stars to unlock new tanks to defend the town. You can check your scores under the Centre leader boards in the game menus. So overall features of this game are pretty good for
$0.99.
The graphics and the game play for this money is really good. The only problem with this game is that it doesn't have any pause button. So while playing the game if you get any call or something else then you cant pause it to play from where you leave.
Download link- Final Boom HD iTunes.