Fieldrunners 2 is a sequel game to the famous tower defense game on iTunes Store Fieldrunners. This game is developed by Subatomic Studios LLC and this is one of the best sequel games on iTunes Store. If you are not familiar with the previous game then we would like to tell you it's a tower defense game in which you have to create towers to defend your area from enemies. There are many tower defense games are there on iTunes store but this game is surely one of its kind. The graphics of Fieldrunners 2 look better than the previous game. There are 20 hand painted levels in this game with four different environments. You will have to defend your area in four different environments like grassy fields to the volcanoes. You can upgrade your towers in the game by simple touch controls. If you have played the previous game in the series then you will surely like this one too. Lets check out the full features of this strategy based tower defense game below.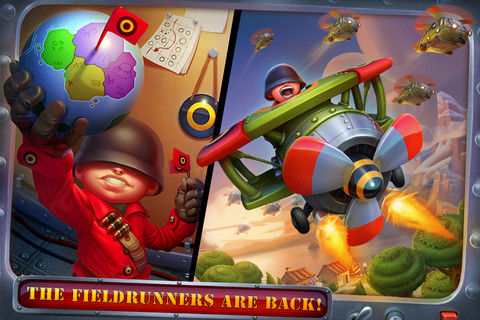 Features of Fieldrunners 2 game for iOS devices –
– Graphics of this game look pretty awesome on retina display devices.
– There are 20 levels in the game and they are hand painted.
– You can upgrade your defense towers with simple touch controls.
– Controlling of the game is pretty easy.
– New items are introduced like Trenches, Tunnels and Bridges.
– Four different scenerios in the game like grassy fields, volcanoes etc.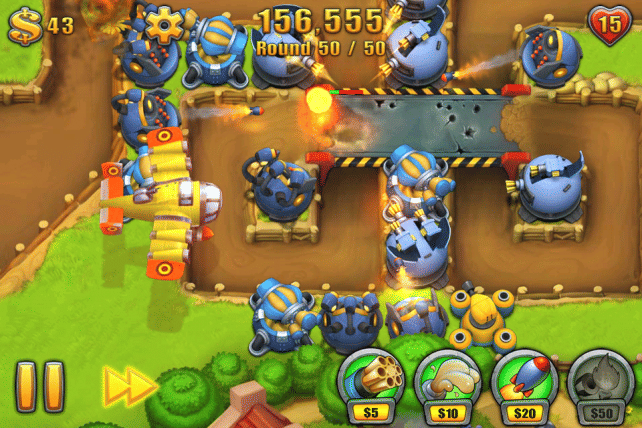 Conclusion
– Fieldrunners 2 is a great game for tower defense lovers. If you have played the first game in the series then you should totally get it for your device.
Our Ratings – 5/5
Download Link – Fieldrunners 2