Exhaust Thing is a new action casual game for Android devices. It is first Android game from FencingFleas gaming studio. As its their first game on Google Play store but we think this game is pretty good with its action based casual game play. It is a good game with entertaining game play. The graphics of this game are well designed and look pretty good. In this game you will have to fight the pollution on earth. You will have to tap on the clouds of gas from cars, industry and all to kill them. It will save the ozone layer and keep the environment safe. There are additional tools are also there on each level to stop the gas destroying ozone layer and environment. Controlling of this game is pretty easy with the tap controls. It is a colourful game with lots of things to discover. Sounds used in the game are also pretty good. There's one single problem we found with the game and it's the scope of the game. There are only 8 levels in the normal mode and there's a free mode to unlock too. The developer of this game says this game will surely give you upper body work out.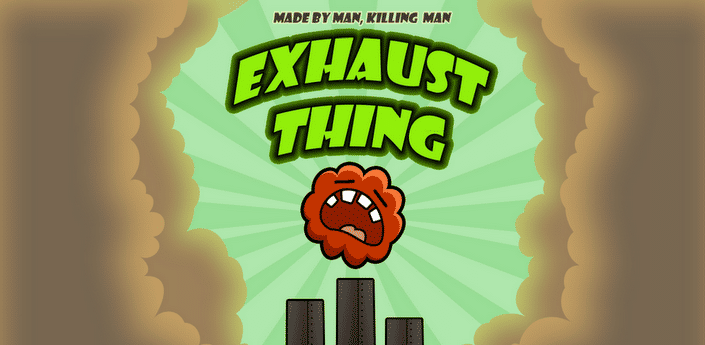 Features of Exhaust Thing Casual Game for Android –
– Graphics of this game are very colourful and you will surely like them.
– Controlling of the game is tap based and easy.
– Sounds used in the levels are good.
– 8 Levels in the normal mode with a free mode to unlock.
– Different types of tools are available to kill the gas clouds in the game.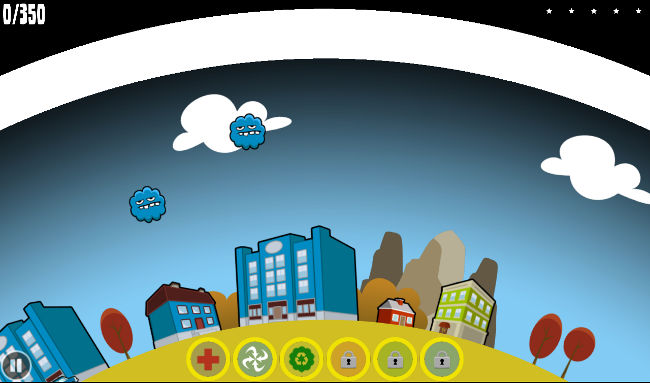 Conclusion
– Exhaust Thing may be having less levels but still its quite funny to enjoy it on your device. It is a cool game that you must try out.
Our Ratings – 3.8/5
Download Link