Evolush : Evolution Journey is a new game for iOS devices on iTunes Store. This game is adventure based and it will take you through six different ages of evolution of your character. It is developed by Guava7 with the fast paced game play. You will have to control your character through all the levels of evolution. You will find yourself evolving from a fish to high tech space guy. Game play of this game is pretty simple but with different challenges to master. You will find different types of challenges on different levels while playing the game. In the starting of the game you will find yourself controlling a fish in the ocean and protecting it from predators. When you will collect enough coins you will be transformed into a lizard. So you will evolve from 6 different ages including fish, lizard, monkey, caveman, secret agent and a Space traveller. You will get different control settings every time when you change into another character. You will surely find it pretty addictive to play on your iDevice.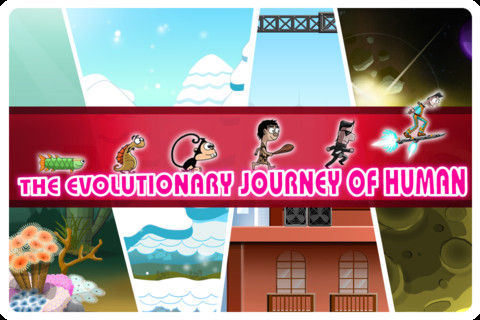 Features of Evolush Evolution Journey for iOS Devices –
– Graphics of this game are really cool in a cartoony style.
– Evolve into 6 different ages of the evolution.
– You will get different control settings for each age.
– Different types of power ups are offered in the levels.
– Cool sound effects are there in the game.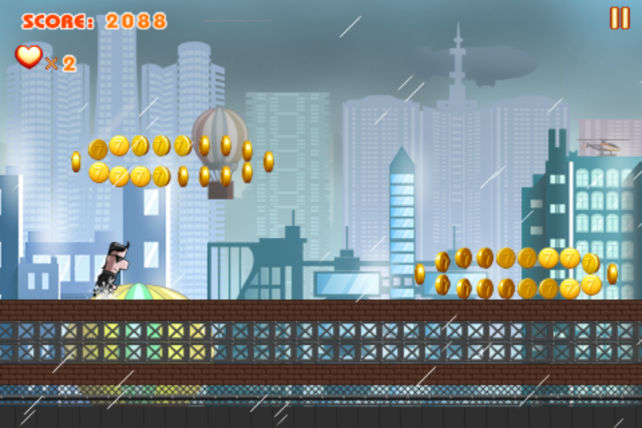 Conclusion
– Evolush Evolution Journey is a cool adventure game for iOS devices. You will have to go through different stages of evolution in the game. If you like adventure games then this game can be a great choice because of its graphics and other features. So have it on your device and take your character through different ages of evolution.
Our Ratings – 4.5/5
Download Link – Evolush Evolution Journey