Eufloria HD is an artistic strategy based game for Android & iOS devices by Omni Systems Ltd. This game is kind of having similar game play like the award winning game Osmos HD. It is having immersive visuals as well as quality sound effects that only can be enjoyed using a headphone. It is offering quality polished graphics. Basically you will be expending your territory on different asteroids by planting trees and spreading pollen. You will need to make a perfect strategy while clearing the levels. There are 25 special levels to complete in the story mode.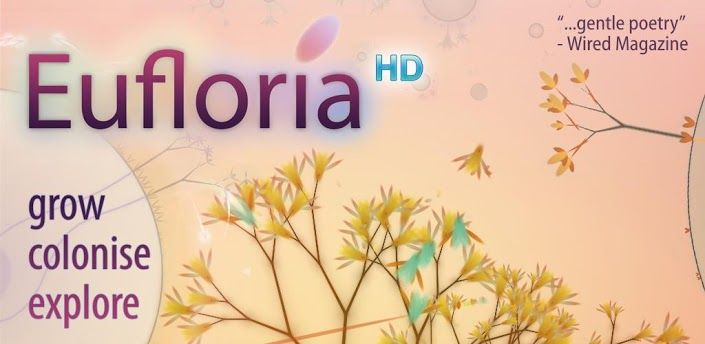 Different types of gaming modes are included, so you can play according to your mood. There is Dark Matter Mode if you want to challenge yourself. Everyone can enjoy in the Relaxed Mode which is quite easy to play. It offers quality game play which we can't exactly describe in the worlds. You can check out videos related to the game on play store to check it out before buying it. Its not a fast game it only offers smooth and slow game experience with quality graphics.
Features of Eufloria HD strategy game for iOS & Android –
Graphics of this game are beautifully designed.
Controlling is easy with touch based interface.
25 levels of fun in the Story Mode.
Different types of modes to enjoy according to your needs.
Dark Matter mode for challenging game play and Relaxed Mode to enjoy slowly and easily.
Sound tracks and effects are pretty good.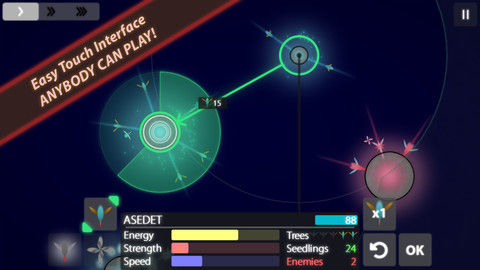 Conclusion – Eufloria HD is surely one of the best artistic strategy based games available on the game stores. If you love these types of games then try out the demo versions first. Our Ratings – 4.3/5 Download Links – iOS || Android