Escape from Age of Monsters is an action thriller game for iOS devices. If you have an iPad then this game is quite a treat for your device. You will surely love Escape from Age of Monsters game on your iPad because of its screen size and graphics really match with iPad. This game is developed by Ayopa Games LLC and its an endless running game with so many twists on your way to clear the stages. This game is surely very amazing with the hand drawn back ground used in the game. There is lots of punching and other stuffs like cool monsters to defeat in this game. The music is also a great thing because its based on the Rock Sound tracks from a famous band.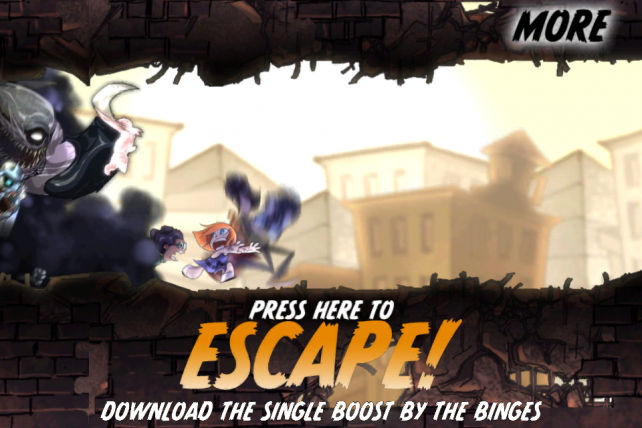 Features of Escape from Age of Monsters-
– Graphics of this game are really great because these have detailed characters and hand drawn graphics.
– You can punch through different obstacles like walls and you will find yourself running all the time to clear the levels.
– There will be bonus items to discover on your way to survive and making high scores.
– There are boss level monsters on the Boss levels and you will find it hard to defeat them.
– You can also match your scores with the players all around the world by running farthest then any one out there.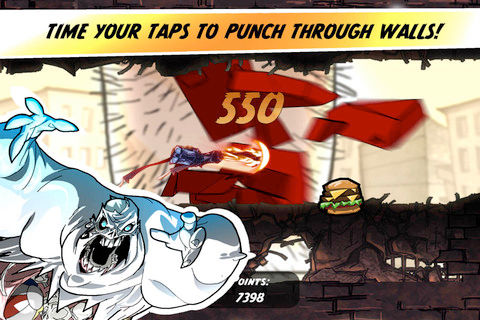 Conclusion
– Escape from Age of Monsters is truly an amazing game that you should have on your iOS device. This game features quite great game play with the cool sound tracks and background graphics. You will really enjoy the game so it's a good to go from our side.
Our Ratings – 5/5
Download Link – Escape from Age of Monsters iTunes Store.