Emergency is a kind of time management type game for iPad devices. This game is designed for iPad and it will take you on a ride of making perfect rescue missions. This game is designed by Serious Games Solutions GmbH. It will allow you to rescue people from different type of crashes and buildings. You can also choose different types of playing methods in this game like saving your president from the terrorists. You will need to prepare yourself with medical kits and all to go on a mission to save the lives. This game is the number selling game apps for iPad in Germany. There are so many time management based games are there in the iTunes Store but this is kind of pretty different than others. You can play different types of roles in this rescue and time management game for iPad. These types of games give you a lot of game time. So it is surely going to consume a lot of time of yours.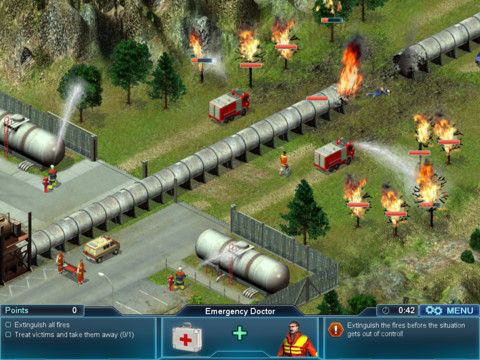 Features of Emergency Strategy game for iPad-
– Graphics of this game are pretty good for iPad devices. It is a suitable game for iPad displays.
– Controls of this game are pretty easy to understand.
– You will need to save lives from 13 different types of scenarios.
– You can save people with 18 different types of things.
– No 1 selling game in Germany for iPad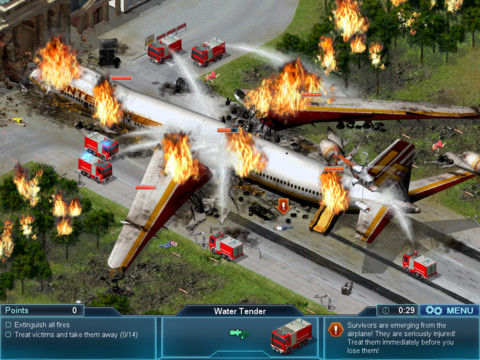 Conclusion
– Emergency is a time management rescue game. You will find it pretty addictive and time consuming if you are a fan of these types of games. It is specially designed for the iPad user from Apple on iTunes store. So if you own an iPad and love this kind of games then you should totally get it. But it is pretty costly though.
Our Ratings – 3/5
Download Link – Emergency