Dwarf Quest is a new game for iOS devices in the fantasy adventure category. This game is developed by Wild Card gaming firm. It will take you back in the time of 90's old school gaming. Game play of Dwarf Quest iOS game is pretty simple, you have to explore different rooms, kill monsters, loot the places and do the same for whole the time. You will have to control a dwarf with an axe in this dungeon crawl fantasy game for iOS. You will have to go from room to room an meanwhile kill enemies, collect loots, check the shelves, destroy the barrels and do a lot more stuff. Controlling of this game is pretty easy with tap to move mechanism. You can tap on any specific spot to make your dwarf go there and explore it. If you will be killed by the rat type monsters in the game then you will re-spawn with same health and inventory. Different types of other cool features are also there in the game like, special cards to do special features and all. You will also find boss monsters at the end of all exploring dungeon levels.
Features of Dwarf Quest adventure game for iOS devices –
– Graphics of this game are pretty good and will remind of your 90's games.
– Game play is pretty cool with quality controls.
– It's mainly a dungeon crawl adventure game to explore a lots of things.
– Sound track used in the game sounds cool enough to enjoy the game.
– There are 9 levels in the game with 2 boss fights.
– Get it in $0.99 before September 1 because of sale.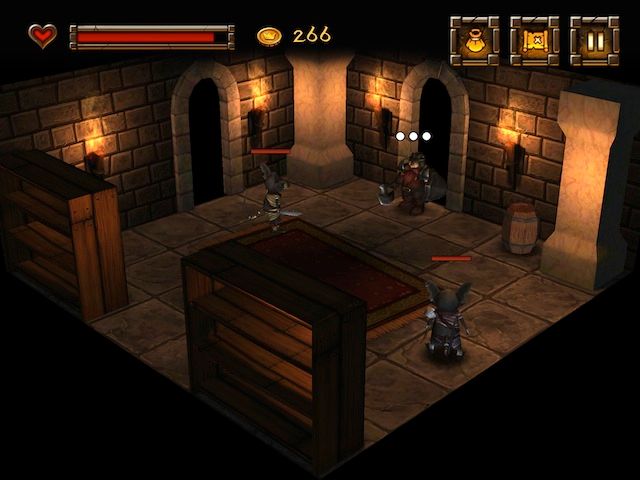 Conclusion
– Well guys if you are a kind of explorer or you love games with exploring things around features then Dwarf Quest can be a good addition to your iOS device games.
Our Ratings – 4.2/5
Download Link