Duckers game is developed by Retro Dreamer is for iOS devices. This game is free to download and play on your iDevice. It features a set of ducks and they are really adorable. Your character will have to go under the ground to find out the treasure. You will need to duck down the earth and find the bag of coins and the valuable gems. This is surely a pretty new concept for a game like this. All of the levels are perfectly designed with pretty good graphic details.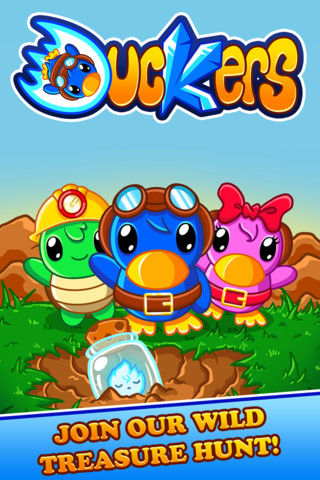 Every level of this game will start with a duck on top of the screen of your device and its ready to dig down the earth. On the other hand of the screen you will find out a lot of coins, gems and all and you have to retrive them. The game play is pretty easy to understand and as the game goes further you will like it more. So the main task is to collect as much as you can before the levels ends. Features of Duckers game for iOS –
– Graphics are pretty good because all characters and the game environment looks pretty good.
– There are different areas to unlock so you will not get bored while playing it.
– Game center board is also there to check out your scores.
– You can compete with your friends with the scores.
– Controling is pretty smooth because its easy.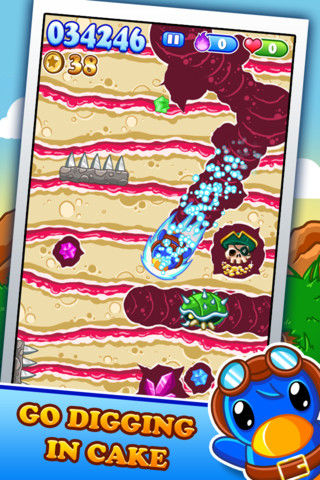 Conclusion – Duckers is free for iOS and we think it's a new type 0f game which you will surely like. From our side you must try it out on your iDevice. Our Ratings – 4/5 Download Link – Duckers Free iTunes Store.