Drag Racing Car game was a huge success and now its 2 wheel version or we say the bike edition is also in the Google Play store. This is a sequel to the hit car race game Drag Racing. In this game timing is the main thing to win. If you can shift the gears in the perfect timing then you can win the game otherwise you will find yourself on the second number in the race. Details of the game- Graphics– Graphics of this android game are similar to the previous version of car racing game. You will have touch screen control options with a static background. That's kind of a long picture on the background which will go along with your drive.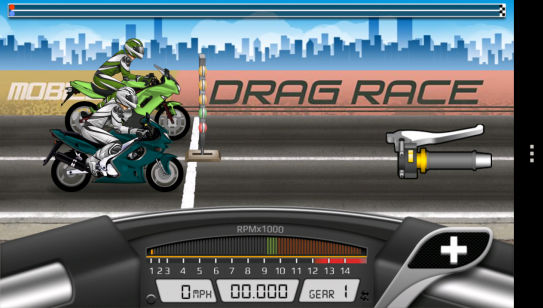 Features-
This game allows you to race in 8 different stages. These all stages contains a lot of levels and the bonuses to earn. The garage in the game will allow you to upgrade your bike with latest NOS and other cool stuffs. There are around 17 bikes you can buy in the game. One of the best thing about this game is that there are 4 different online modes to race.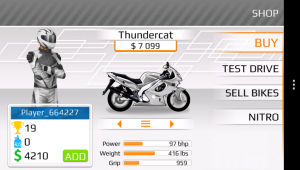 In the 8 different cities to race with your bike to become a champion is cool with this game. All of the stages of this game have different levels so you will get a lot of game play. The graphics are in 2D and don't offer too much. If developers would have offered something better with the graphics then it would have been a great choice. It is free for Android devices.
Download Link- Drag Racing: Bike Edition for Android.