Down the Hatch is a new game for iOS devices in the adventure category. This game is developed by the famous gaming firm END Games Entertainment. In this game you have to guide an Imp on a free fall ride. This Imp really loves donuts and food. The controlling is pretty simple by tilting your device. On the free fall ride adventure of the imp you will have to avoid many obstacles like bursting clouds and other obstacles. The graphics of Down the Hatch game for iOS looks pretty awesome on iPad and also looks fine on the other devices like iPhone and iPod touch. When game developers really get serious with the graphics and controlling of any game then they come up with a pretty good game like Down the Hatch. If you are an adventure game freak then this game is surely a great choice for you guys with iDevices.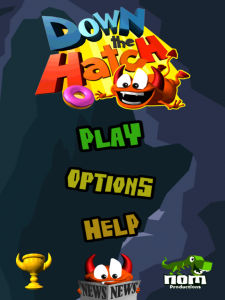 Features of Down the Hatch iOS game –
– The graphics of Down the Hatch looks pretty great on all iOS devices.
– Controlling is pretty easy with the tilt feature of any iDevices. Just tilt the device in left and right direction to control the character.
– Sound tracks used in the game are in Jazz style and you will like to listen the music while playing the game.
– Begin the adventure by controlling the Imp on a free fall and let it get its food and avoid obstacles.
So over all the graphics, controls, features and sound track makes it a cool game to enjoy.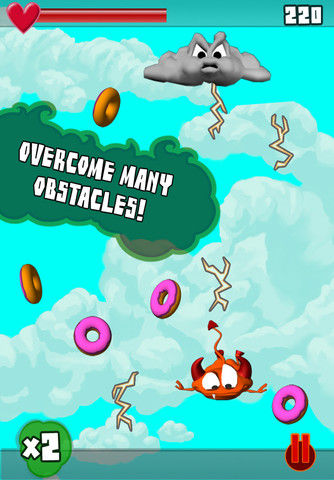 Conclusion
– Down the Hatch surely gives you hell of an adventurous ride and you will surely like its from the graphics end. The adventure continues more as you go further in the game. Controlling and the sound tracks are pretty good. So from our side it's a good to go game for your iDevices.
Our Ratings – 4/5
Download Link – Down the Hatch
iTunes Store
.