Dolphin Chase is a new game for iOS device and its an awesome underwater runner game. This game is developed by Sanne Meijer with a pretty good message of saving the Dolphins. In this game your main task will be to save the dolphins in the ocean from the poachers. This game starts with a pretty sad story, in which a dolphin named as Dusty goes to Taiji waters and you have to save the dolphin from the greedy poachers. Graphics of this game are pretty good because these are underwater and the detailed characters are there. The controlling is pretty easy you just have to tap on your screen to dive the dolphin into water and other controls are also easy. You will have to face different obstacles during your chase to save the dolphin. There are different types of power ups are also there.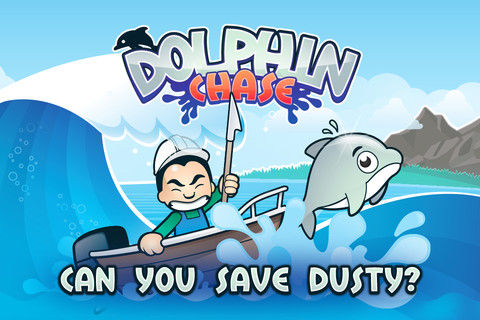 Features of Dolphin Chase game for iOS –
– Graphics are pretty good and in cartoon style.
– Game play is pretty challenging and you will surely have fun.
– You only need one finger to control the Dolphin so its pretty fun.
– There are different types of obstacles you will have to face in the game and power ups are also there.
– Updates of this game will be free for you.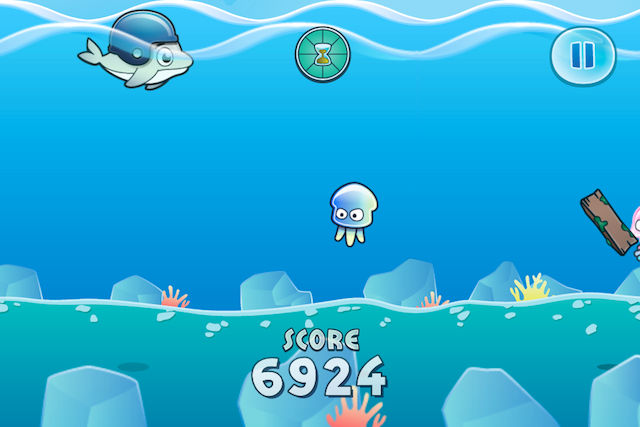 Conclusion
– Dolphin Chase is pretty funny game with a good cause of saving the dolphins. Controlling and graphics are also pretty good to enjoy. You will surely like the game play too. From our side its a good to go game for your iDevice.
Our Ratings – 4/5
Download Link – Dolphin Chase iTunes Store.