For action based game players on Android Devices there is a new game out there on Google Play store. This game is called Demolition Inc and it is an action strategy game. Your role in this game will be of a demolition worker and you will have to use different tools and weapons to expend your powers. There is no special story is behind this game. You will just play the role of the earth destructor using your UFO. Game starts with an explosion of cars and buildings around it. The publisher of this game is Zeroscale games. When you will explore the all-around area in your UFO then you will get different feeling every time because the environment is not pre animated.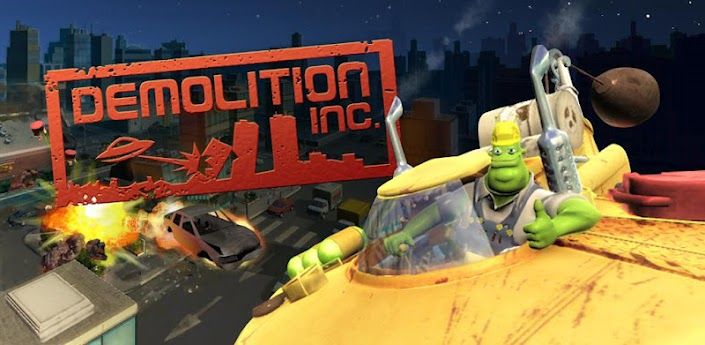 Features of Demolition Inc for Android-
– Game's graphics are normal and didn't really impress us at all.
– Game play is good because in every area you will enter you will find more buildings to destroy.
– If you will able to manage destroying buildings fast you will make more points.
– Controls are good with the tutorial.
– The background music used in the game is just normal.
– Scope of this game is really wide with lots of places to destroy.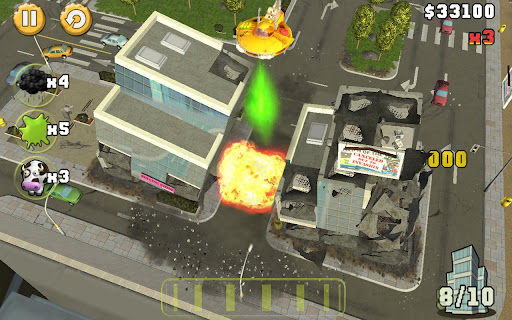 Conclusion
– Demolition offers something new to gamers but not in the best way. If they would have made better graphics with creative sounds then it can be a great choice. It's a mixture of destruction of buildings and exploring around the earth.
Our Ratings- 3/5
Download Link – Demolition Inc Google Play Store.