There are lots of games came in the past featuring motor cycle racing and now there is another game called Death Moto for the fans of racing with twisted game play. You may have played some other games like Racing Moto and all with motor cycle action, but you are totally going to like Death Moto. Apart from racing continuously on the road, it offers beating other riders with bats, flaming bottles, long knifes etc. If you remember the old classic video game Road Rash, then you will know what we are talking about here.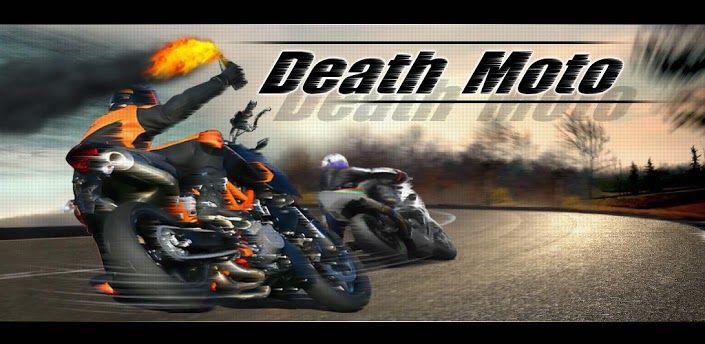 Graphics of this game are pretty good with lots of details. Game is easy to play. Tap on the screen to boost the nitrogen cylinders and tilt your device to go left and right. You will find many collectibles on the road like Knifes, Bats, Patrol bottles, nitrogen boosts and all. Nitrogen Boost is limited, so make sure to collect as you go along. Just collect any of the hitting object and go behind other races to knock'em out.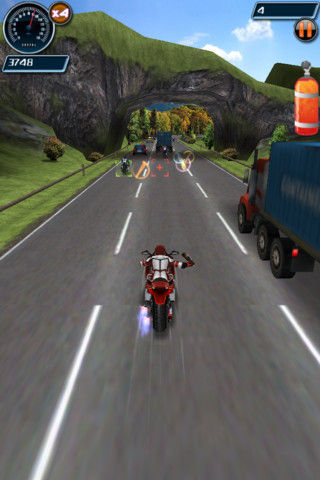 Features of Death Moto free racing game for iOS and Android –
Graphics of Death Moto racing game are really good.
It is available for iOS and Android devices for free.
One of the best motor cycle game ever for smart devices.
Many types of collectibles to collect on your way.
Hit other riders using sticks, bats etc. and collect helmets as a reward.
Use the helmets to unlock new bikes.
Three bikes are introduced in the game to unlock.
Sounds used in the game are pretty good.
Game Center support is there to compare scores.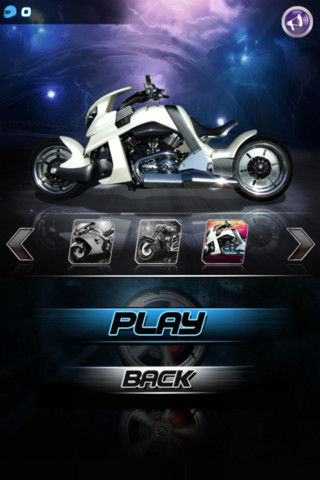 Conclusion
– Death Moto is surely one of the best motor cycle racing games for iOS and Android. If you loved to play Road Rash in the past, then you should totally get Death Moto on your device.
Our Ratings – 5/5
Download Link – iOS || Android