Crumble Zone is an action and arcade oriented iOS game by Cezary Rajkowski mixed with beautiful graphics. It is a simple game with casual and addictive game play. Basically you will need to save your rotating planet from incoming asteroids and meteoroids. You will need to shoot at incoming objects in order to save your planet from destruction. Graphics of this game are really colourful and look beautiful on Retina displays. Your planet will rotate in a direction and there will be incoming meteoroids and asteroids coming to destroy it.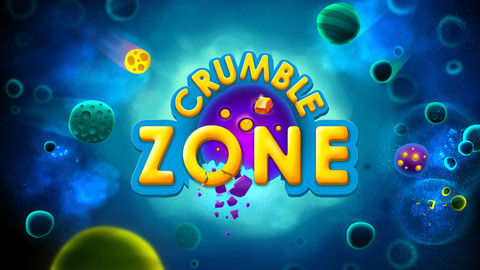 You will need to shoot on these asteroids using the shoot button on the right. You can also rotate your planet to shoot better using a button on the left side of the screen. Whenever you destroy an asteroid or meteor you will get gems and diamonds. You can use them to buy powerful weapons that will damage higher. Multiplayer mode is also included for iPad. In multiplayer mode you can shoot on asteroids with help of your friend by letting him hold other side of the device. You can compare your score with other players around the world using leader boards.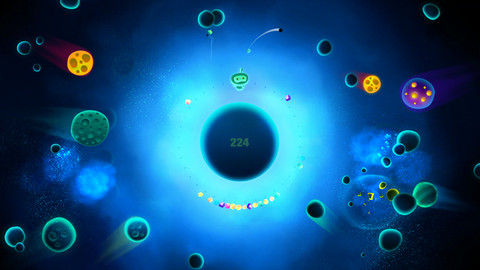 Features of Crumble Zone arcade action game for iOS –
Graphics of the game are in artistic beautiful style with quality design.
Action and arcade based game play.
Shoot on incoming objects to earn diamonds and gems.
Upgrade your weapons using collected diamonds to do more damage.
Many achievements to complete.
Multiplayer mode also included.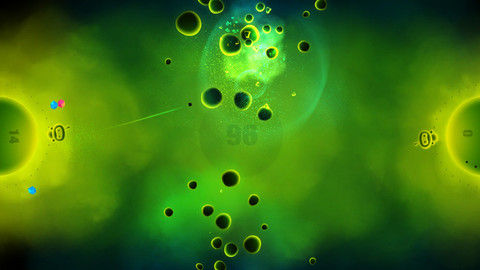 Conclusion
– Crumble Zone is a cool game with its artistic style visuals and game play. If you love arcade shooters then you should totally try it out.
Our Ratings – 4.3/5
Download Link